BEDFORD, Virginia — U.S. Vice President Mike Pence said Thursday that each soldier who stepped onto the beaches of Normandy during the D-Day invasion of June 6, 1944, had "an invitation to hell."
"It is my great honor to be here today in the presence of men that fought on D-Day 75 years ago," said Pence, who was the keynote speaker during the 75th D-Day anniversary at the National D-Day Memorial in Bedford. "It was not just a continent you took back from tyranny, you delivered a world into freedom."
PHOTO GALLERY: See photos from Thursday's events at the National D-Day Memorial in Bedford, Virginia, in a gallery at the end of this story
Pence honored the more than 100 World War II veterans who were in attendance during Thursday's ceremony, which drew a crowd of about 12,000 people to Bedford, the largest crowd at the memorial since its dedication in 2001.
"I tell you today that we see you not just as you are but as you were," Pence said. "We marvel at the courage that you showed as young men.
"You are among the greatest Americans that have ever lived," he said. "You are the pride of this country and we take one more opportunity today to say 'thank you.'"
Earlier, Jean Fontenelle was amazed at the crowd in attendance during the event.
The crowd was about six times larger than the population of his home village of Lion-sur-Mer, France, the first town liberated by Allied forces after the June 6, 1944, invasion of Normandy.
"All of these people here to celebrate freedom," Fontenelle said. "My freedom."
Crowds already were gathering at the 14 off-site parking lots at 6 a.m. Thursday, lining up to catch a bus to the memorial. When the gates were closed at 9:30 a.m. almost all of the 10,000 seats placed around the memorial were full and thousands more were standing when the ceremony began at 10 a.m.
"I was here in 2001," said Barbara Overstreet of Bedford. "This is the biggest crowd we've had since then."
---
Photos: Scenes from the National D-Day Memorial in Virginia
National D-Day Memorial in Virginia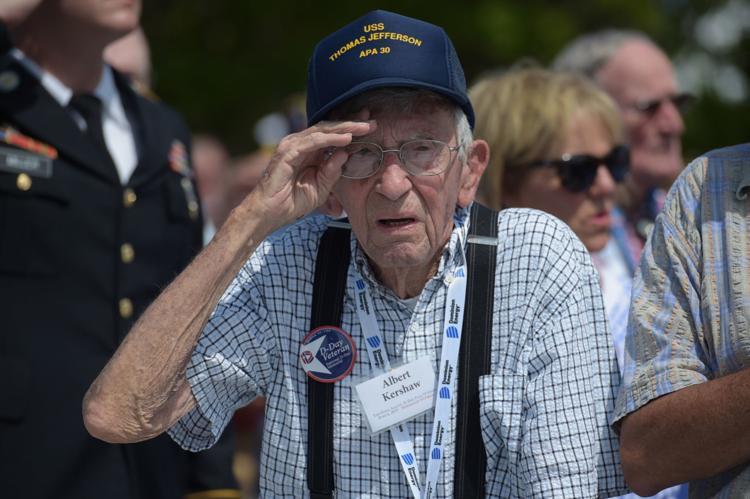 National D-Day Memorial in Virginia
National D-Day Memorial in Virginia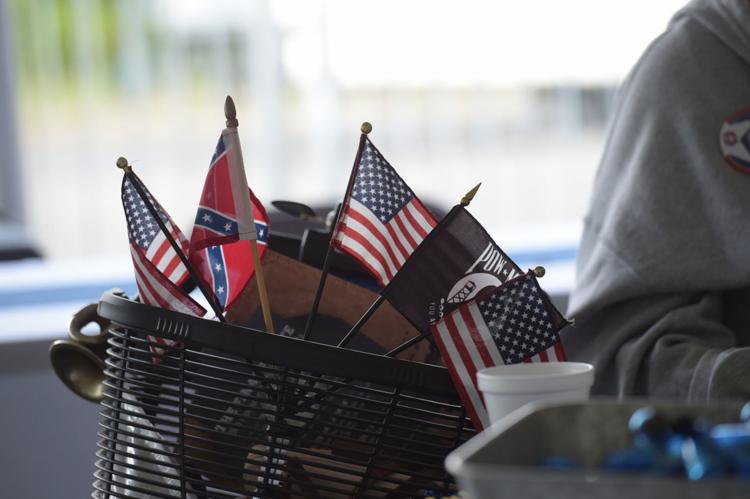 National D-Day Memorial in Virginia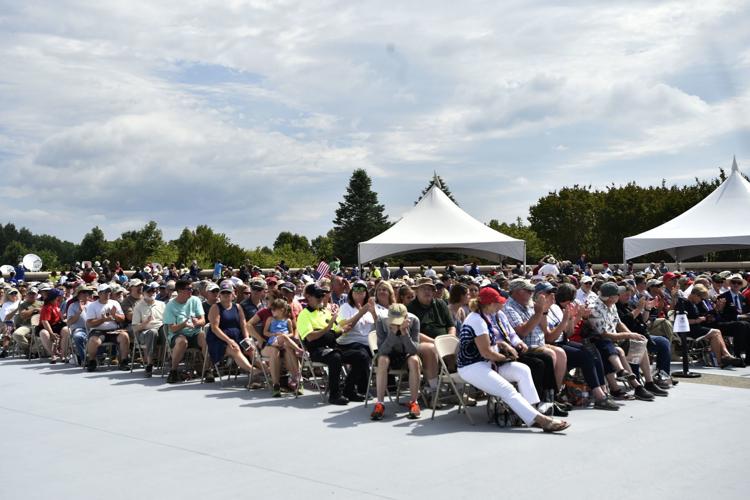 National D-Day Memorial in Virginia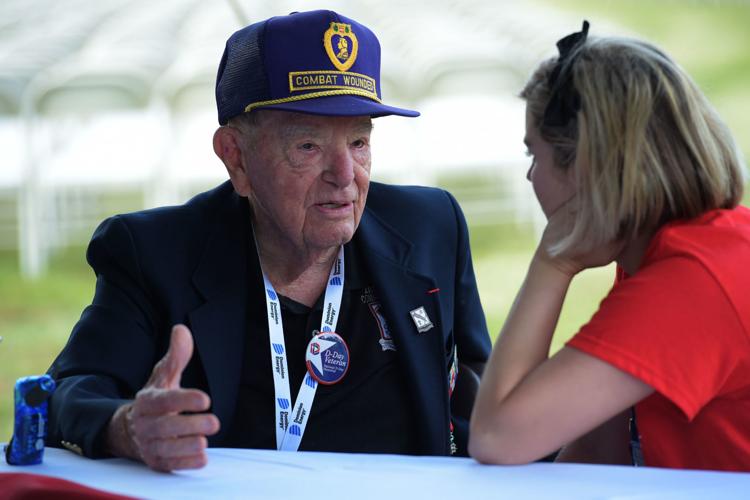 National D-Day Memorial in Virginia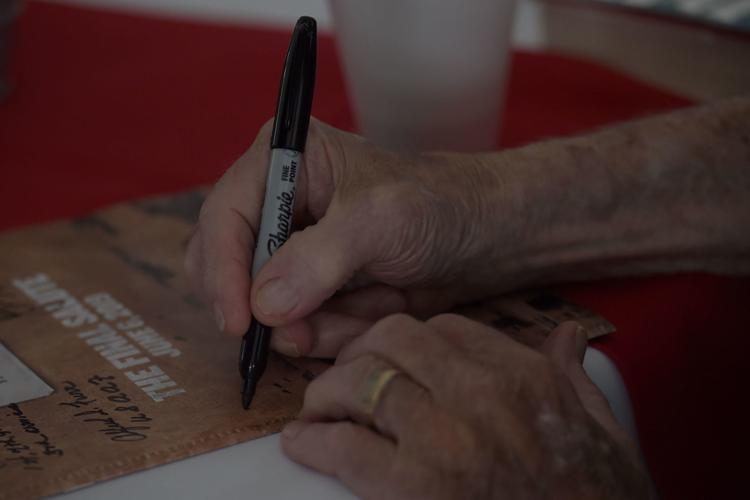 National D-Day Memorial in Virginia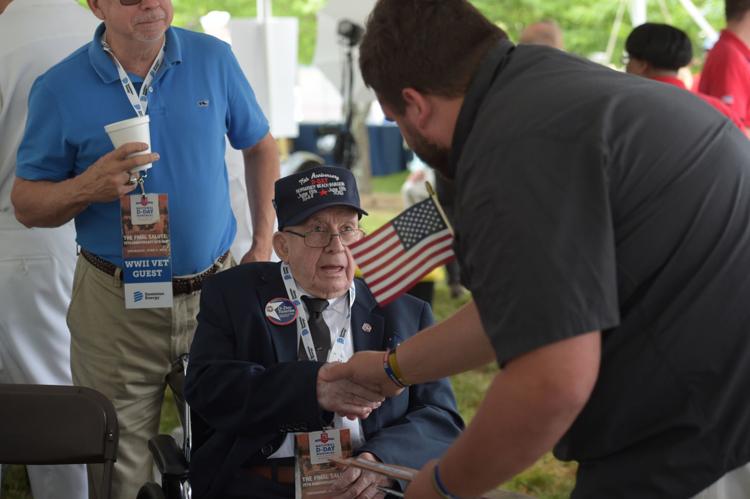 National D-Day Memorial in Virginia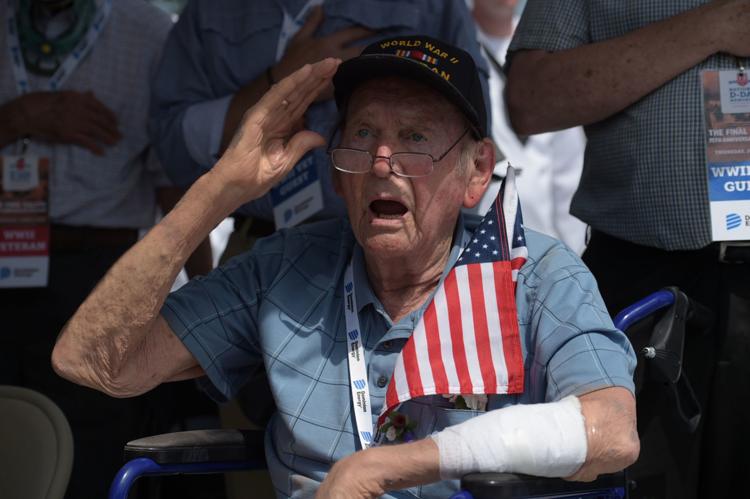 National D-Day Memorial in Virginia
National D-Day Memorial in Virginia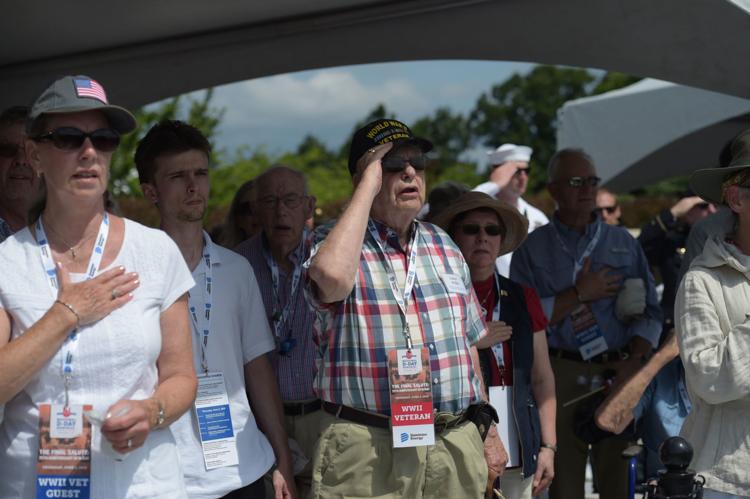 National D-Day Memorial in Virginia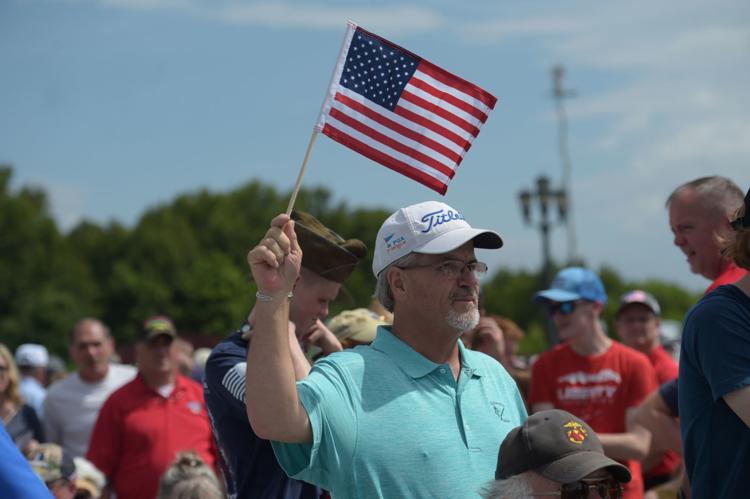 National D-Day Memorial in Virginia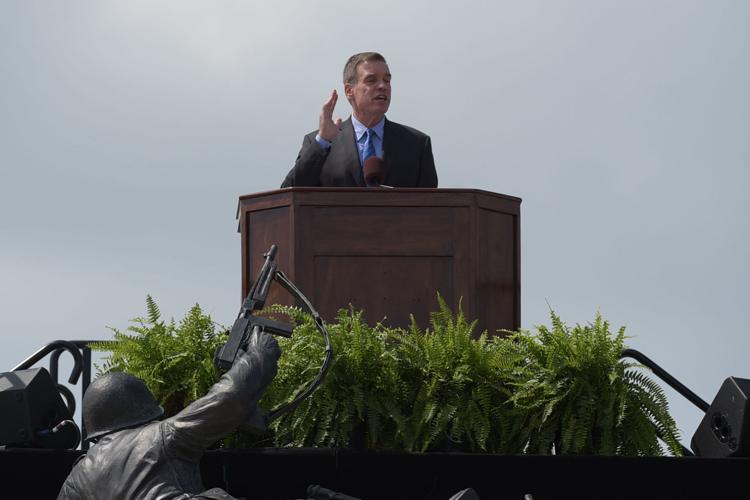 National D-Day Memorial in Virginia