LAKE CITY, S.C. – Sixteen artists took to their easels Saturday afternoon at ArtFields for the annual portrait contest.
During each of the three rounds, artists had an hour to draw or paint a portrait of a model in their preferred medium. Only eight individuals advanced to the second round, six advanced to the third round and out of those six, three winners were selected.
Holly Shady, the fine arts manager for ArtFields, said the contest is impressive to see the talent of the artists within an hour.
For this competition, all of the models were veterans who were nominated by the public.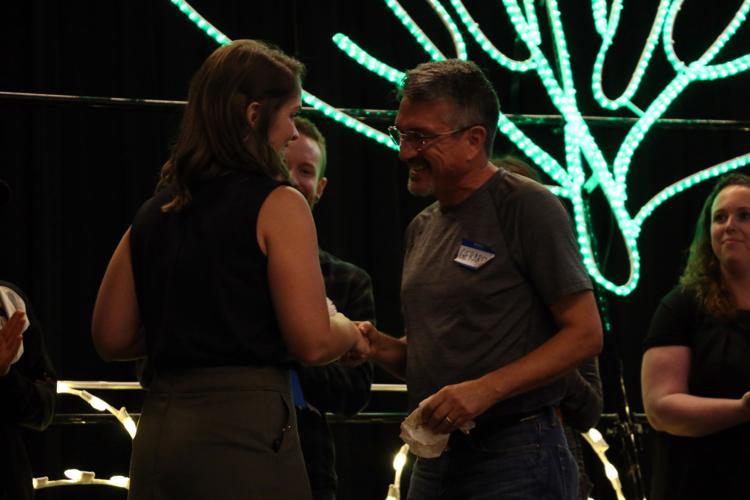 "I think with the nomination process, that's been really special to me, because people go out of their way to say, 'Hey, this man served in the Vietnam War and deserves all the recognition,'" Shady said. "So there's a big emotional aspect to this event as well."
First-place winner Gerard Erley, a Columbia native, is no stranger to the ArtFields competition. He has participated in the portrait contest for five years and has had work displayed in the festival in years past.
"You know, it's stressful," Erley said. "I'm also doing the planarian event, so I was painting out of doors this morning and yesterday."
Erley said his favorite part of the competition is the challenge and meeting people. Erley has won second and third places before in the contest.
Kristen Eisenbraun won second place and Stuart Whitis won third place in the contest.
Damion Johnson, an art teacher at Orangeburg-Wilkinson Hgh School, was one of the judges for the first time.
"It's tough, because everybody can draw," Johnson said. "They're all good, so it's an honor, but it's tough to judge this competition."
Johnson has been involved with the mural team in the past and has participated in the festival in the past.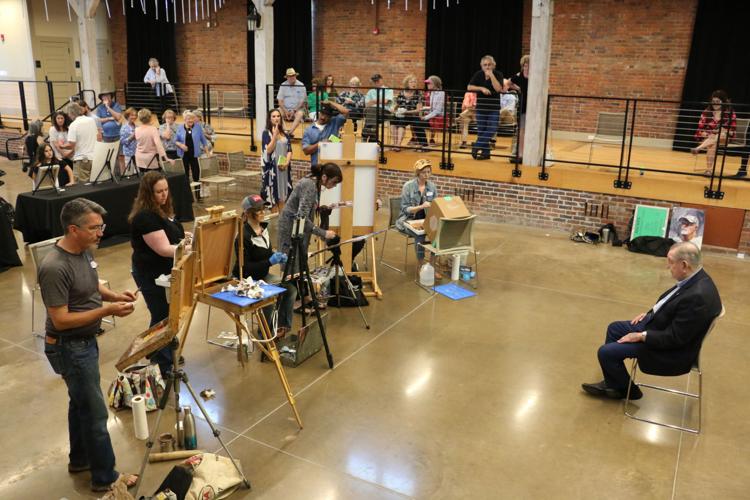 Mary Hoffman and Herman Keith also judged the event.
Hoffman also judged the event for the first time this year. Hoffman is a 2018 first-place winner and a 2016 second-place winner.
"I like to look at the process," Hoffman said. "I like to, of course, look at if it's accurate, but I want to look for something more. I want to see for the painter's good value, temperature and some energy or brushwork, something that makes it interesting to look at."
Hoffman said judging the contest has given her a new perspective on it.
"I thought it would be a piece of cake," Hoffman said. "I thought it would be easy. It's really tough. The competition this year is really good. It just breaks my heart to say you didn't make it to the next round."