FLORENCE, S.C. — For many people, Black Friday shopping each year is a family affair.
Aaron McKnight, a resident of Kingstree, drove up to Florence on Thursday night to shop with some of her family. This is the eighth year her family has gone to shop.
After several hours of shopping, they traveled back to Kingstree around midnight only to get back up Friday morning for another round of shopping at the Magnolia Mall. McKnight and her family arrived at the mall around 6 a.m.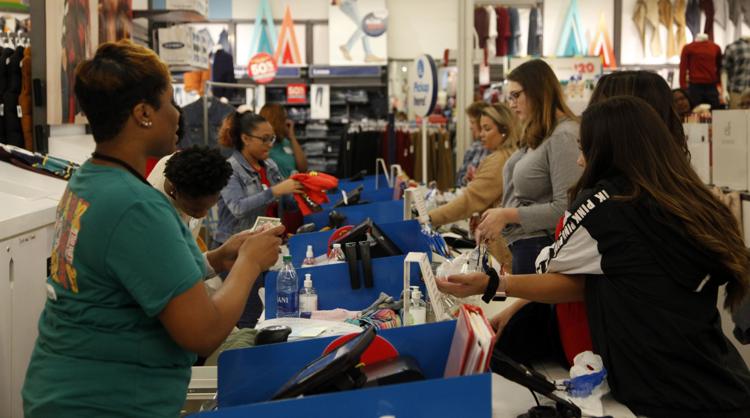 McKnight said she got only around two hours of sleep.
"I took a nap for about two hours," McKnight said. "Because I live so far, away by the time I left last night and drove home, I slept for about two hours and then got back up and drove here."
During their shopping trips, McKnight said, she got most of her Christmas shopping done.
"We don't come with a purpose to find any specific thing. We kind of do it just to spend time with one another," McKnight said. "If we find something, that's great. If not, that's fine too."
McKnight's story echoes that of several other families who shopped for Black Friday deals.
For Salters natives Sylvia Beaufort and her two daughters, Rhonda and Jasmine, Florence has been their go-to place to shop.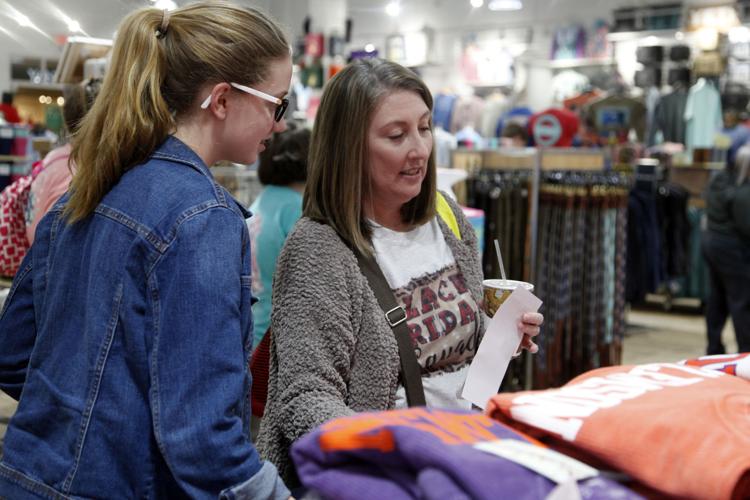 Rhonda said she and her family got up around 4:30 Friday morning to come shop. They went to Belk for the store's gift card giveaway and were the fifth in line.
Rhonda and Sylvia both said Magnolia Mall is not as packed for Black Friday as it has been in years past.
"It's different this year," Sylvia said. "There's not as many people. The crowd is not as big. The lines used to wrap around, but where we went at first (Belk), we were like the fifth people in line."
Connie Richardson, a Hemingway resident, brought her 16-year-old granddaughter, Abigail Winstead, out to experience Black Friday shopping for the first time.
The Belk doorbuster deals brought them out to the mall, Richardson said.
In years past, Richardson would go with Abigail's mother, Emily, to shop on Black Friday very early in the morning, but this year they decided to go later in the morning.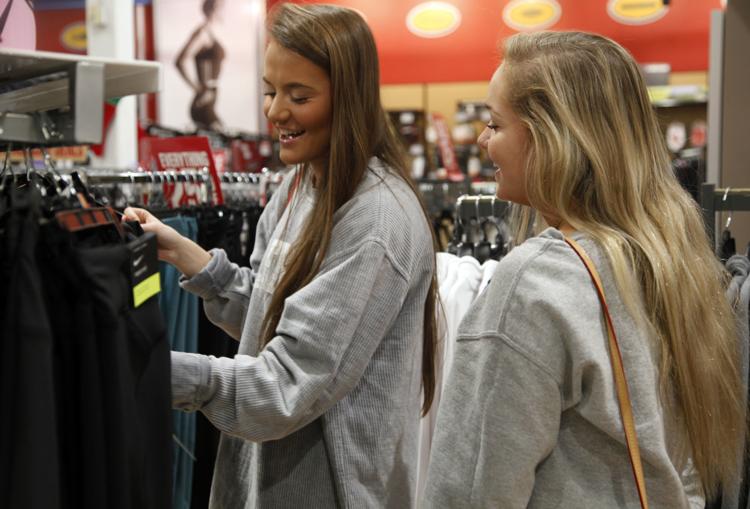 "This is the one time of the year that we all get together as a family and enjoy each other and slow down," Richardson said.
Black Friday shopping has been a longtime tradition for Richardson and Emily. Richardson said they have gone Black Friday shopping for nearly 16 years.