FLORENCE, S.C. — Clemson University and Duke Energy brought STEM activities to students Tuesday morning at John W. Moore Intermediate School with the Explore Mobile Lab.
The Explore Mobile Lab is a mobile bus bringing STEM activities across the state of South Carolina.
Moore Intermediate sixth grade students participated in an activity called "Bridge the Gap" that required students to use Popsicle sticks and coffee stirrers to build a bridge.
The students had a time limit to construct the bridge and had to test the bridge to see if it would hold weight. To build the bridge, students had to use the engineering process, said Jorge Rodriguez, a research assistant professor at Clemson University.
Rodriguez said the activity's goal is to give students hands-on experience and to raise awareness among students about engineering.
"It's fun, because we raise the awareness of engineering," Rodriguez said. "They all have good ideas, so they can explore by getting hands-on experience."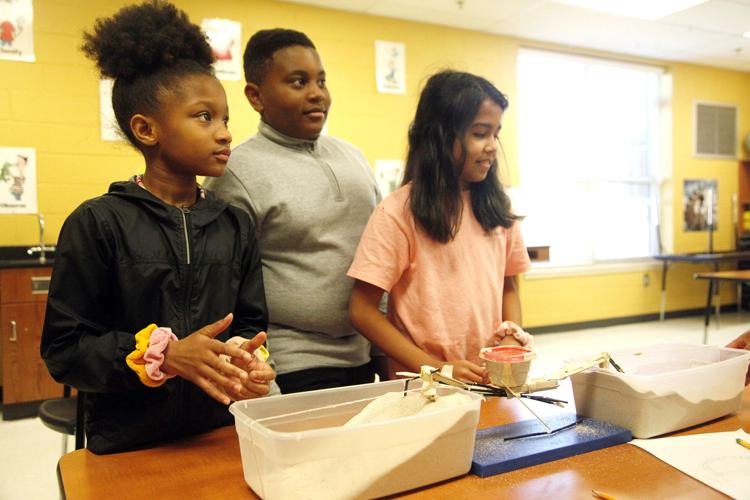 Joanna McCumber, STEM coach at Moore Intermediate, said all students were engaged in the building process.
"They loved it," McCumber said. "They were very engaged. They were able to work together to solve the problem of trying to build a bridge to go from one land area to another land area, and they used the engineering process to do that."
Ryan Mosier, a spokesperson for Duke Energy, said Duke Energy helped start the mobile lab this summer to encourage students to consider science and technology fields in the future.
The Explore Mobile Lab has traveled to 159 middle schools across South Carolina so far.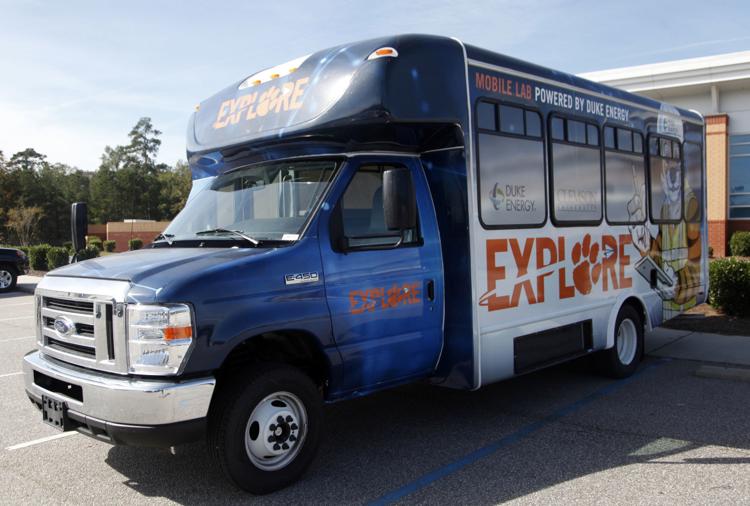 The mobile lab, which is managed by the College of Engineering, Computing and Applied Sciences at Clemson University, was made possible by a $400,000 gift from Duke Energy, according to a release from Florence One Schools.
To learn more about the program or schedule a visit, school superintendents, principals and teachers can visit the program's website at cecas.clemson.edu/mobile-lab.