FLORENCE, S.C. -- We live in busy times, and convenience is paramount in how we spend what little free time we have. And with the holidays fast approaching, free time is in short supply. Luckily, Lula's Coffee Co. is here to help you multitask at least one of your Saturdays at its second annual Holiday Makers Market.
The Market — which is planned for 9 a.m. to 2 p.m. Dec. 7, at the shop (at 600 Pamplico Highway in Florence) — will feature nearly two dozen vendors and a pancake breakfast.
Whitney Langley, one of the co-owners of Lula's, said the Holiday Makers Market is a natural fit for the shop's community-minded focus.
"Almost all of the vendors are artists from Florence, or they're at least currently calling Florence their home," Langley said. "We do have several coming from surrounding cities in the Pee Dee as well. There is so much talent living in this region."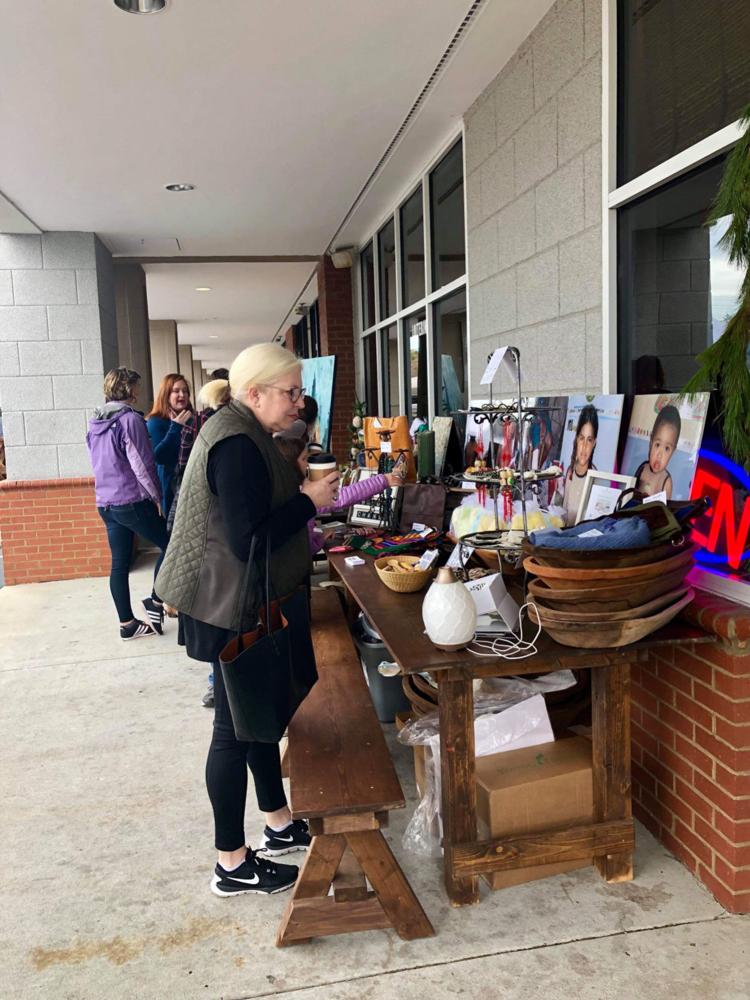 Langley said that since the spring Makers Market earlier this year, they've had a new business join their block, and it will be in attendance at the market as well.
"Primary Learning Center is a kids' care facility, and they are going to be hosting a kids' zone at the Market," Langley said. "They are awesome, so I'm really looking forward to what they're planning to do for the kids that come."
In addition to the center, Lula's is expecting at least 20 vendors — and the deadline to apply is today. Anyone interested can email whitney@threadandcompass.org for an application form.
Langley said the Makers Market serves as "an opportunity to connect local artisans, creators, world travelers, entrepreneurs, and dreamers in our community. We believe in creating a supportive, life-giving atmosphere where people can showcase and sell their unique, handcrafted goods — and it's just in time for the Christmas shopping season!"
If you're not looking to set up shop but could go for a warm start to your day, the Holiday Maker's Market is timed with Lula's monthly pancake breakfast.
"Lula's has pancake breakfasts on the first Saturday of every month from 8 a.m. to 12 p.m., and they really are incredibly delicious," Langley said. "The pancakes are made from scratch, and it's an all-you-can-eat breakfast/brunch event." In addition to a "perfected, regular pancake," blueberry, chocolate chip and vegan options will also be available.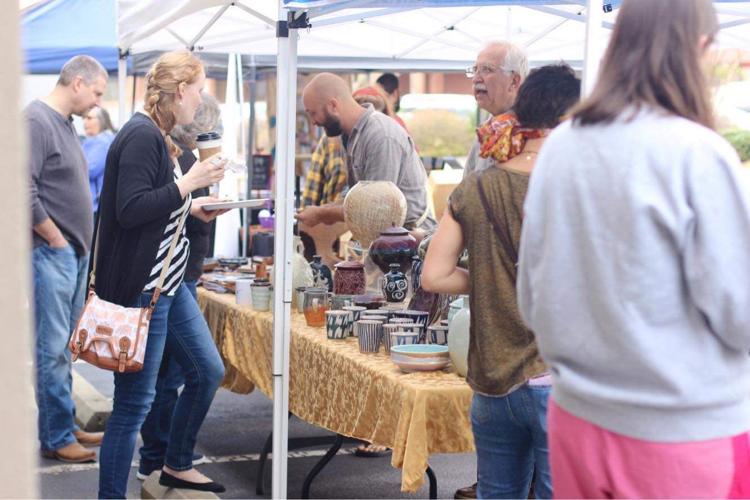 Langley, along with her husband, August, and Kindra and Pete Ludlow, make up the four-member collective known as Thread and Compass, who recently took over ownership of Lula's.
According to Langley, "Thread and Compass is the nonprofit organization that (in turn) operates Lula's as a nonprofit coffee shop. So Thread and Compass is multifaceted — we serve coffee to our amazing community, but we do so much more. That's where the Market comes into play. We have a desire to positively impact our community as well as connect with and impact the world. The Market serves as a way to connect our community to each other as well as supporting artisans that hand craft goods from across the globe."
Although the team behind the scenes has changed, the aim of the shop — which opened its doors in 2012 — hasn't changed.
"Lula's is ... a nonprofit that, at its core, is passionate about global missions as well as creating a place for community to thrive," Langley said. "I think that's what makes Lula's stand apart. We want to be known for making beverages with excellence by our caring and talented barista team, but beyond the quality of service and coffee, we exist to make a difference. Each drink that we sell makes an impact. Drinking a cup of coffee from Lula's can and does make a difference. And that is what makes a cup of coffee good."
Currently, Lula's is supporting Hydrating Humanity, a nonprofit organization whose specific aim is bringing clean drinking water to areas of Africa in dire need. Sales at Lula's are providing funding to the construction of a new well in Tanzania. On top of the regular money being sent, an anonymous donor has pledged to match the total beverage and food sales from the day of the Market.
"Connecting with neighbors in order to make a stronger impact in this community … can you think of a better reason to come out and make a difference?" Langley asked.