FLORENCE, S.C. — Florence One Schools Superintendent Richard O'Malley presented $5,000 checks Tuesday to the COVID -19 Emergency Fund at McLeod Health and at MUSC Health Florence.
"These hospitals are on the front lines here in Florence we appreciate everything our medical community is doing not only for our residents but across the state," O'Malley said. "As a school district, we have always relied upon them to help us, and we feel at this point in time in this crisis that we need to step up and help them in this time of crisis."
The donation was made in partnership with First Bank and BSN Sports.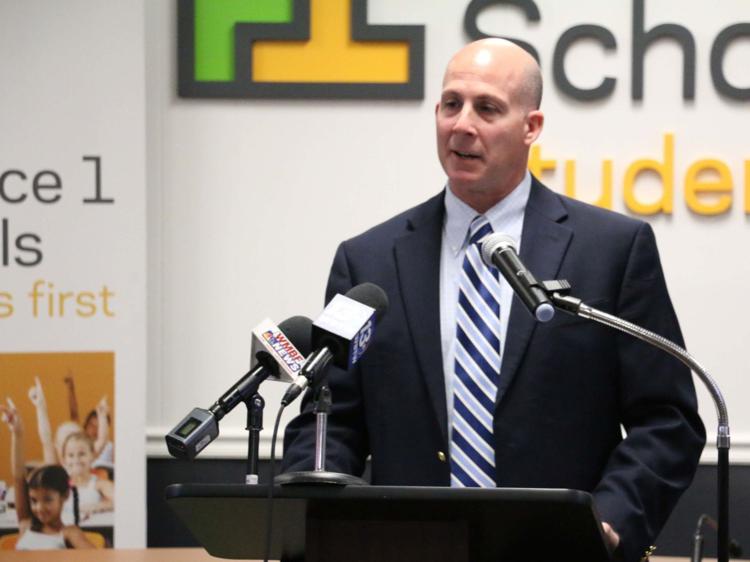 The money donated is part of normal contributions that would be committed to the school district, and the district, First Bank and BSN Sports were in favor of redirecting the money to go toward the hospitals for these funds.
"We just felt given this time and talking to both the hospitals that it would be a really good gesture knowing that they were starting these funds that we would be the leaders," O'Malley said. "As a school district, we always rely on partnerships in the community, and it was our time to step up to help people that are needed because they've always been there for us."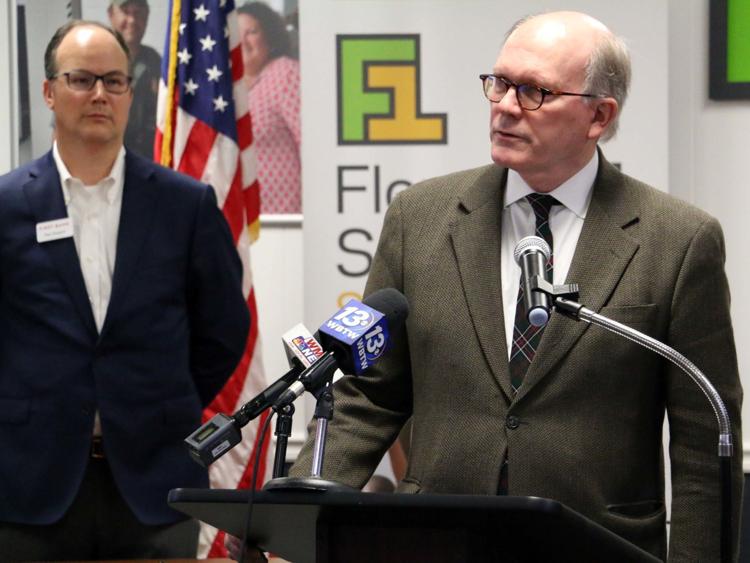 The donation will go toward screenings, staff support and equipment, clinical trials, students support and any other COVID-19-related needs at MUSC Health Florence, according to an announcement.
"The staff is on the front line, and they really need our support," said Vance Reynolds, CEO at MUSC Health Florence. "They need your support, and again we appreciate this so much and are very grateful."
Donna Isgett, chief operating officer at McLeod Health, said the donation will go toward personal protection equipment, masks, screenings and ventilators.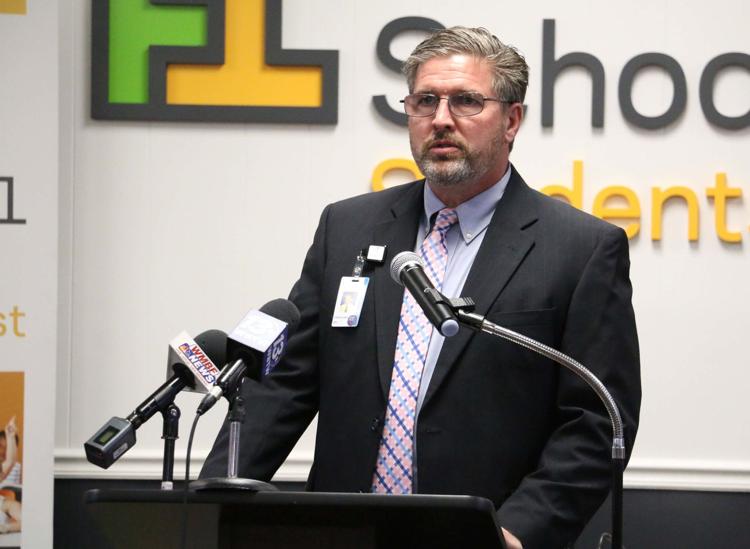 McLeod Health is looking at ways to sterilize and reuse personal protection equipment, and Isgett said the support during the COVID-19 pandemic has shown the community's character.
"We can't thank you enough for coming forward," Isgett said. "Thank you for your generosity in coming forward. It is clear the character in this community is great."
Florence One Schools Board of Trustees Chairman Porter Stewart said he is appreciative of the opportunity to support local hospitals during this time.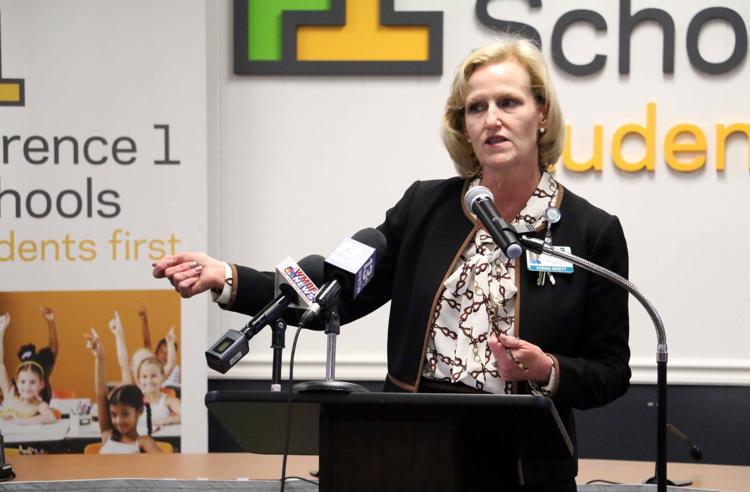 "I also would like to thank those within the Florence One community at large for pulling together in ways such as this innovative way to help each other to get through all of this," Stewart said.
During the press conference, district lead nurse Beth Holzbach said the district's nurses have reached out to local hospitals to offer assistance during this time and local hospitals have reached out to the nurses.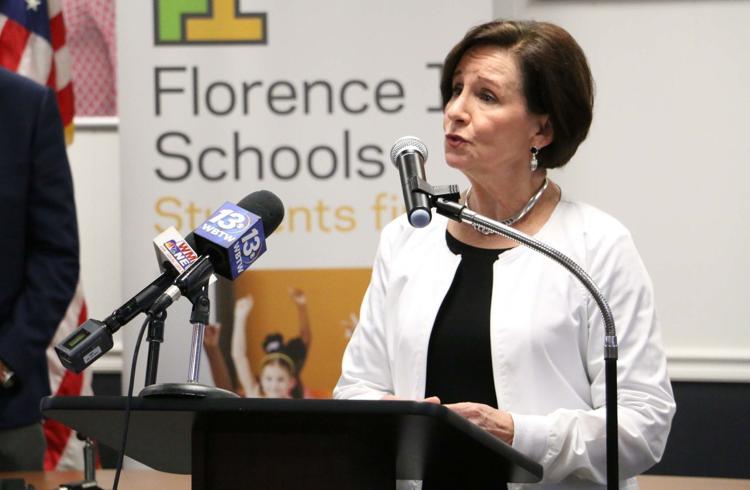 "As experienced health professionals, we are willing to be of assistance in another setting if we're needed," Holzbach said. "We have reached out and offered ways to provide additional staffing for the hospitals in roles that they will define for us."
Holzbach said the district's nurses are very experienced — a lot of them have many years of experience.