FLORENCE, S.C. — The Child Development Center on Woods Road ParentChild+ program received some visitors this week from Texas because of its model program.
A group from Austin Independent School District traveled to Florence to learn about how Florence One implemented the ParentChild+ program into a public-school setting.
The ParentChild+ program is a home visiting program that promotes language and literacy among 2- and 3-year-olds.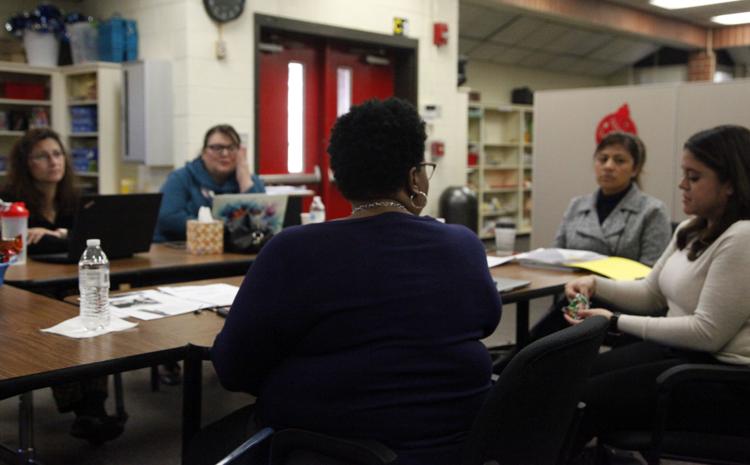 The group from the Austin Independent School District ended up in Florence after receiving a planning grant from St. David's Foundation, a nonprofit in Austin, to develop a home-visiting program.
The ParentChild+ organization suggested the group look at Florence One's program because of its "high-quality program," said Melanie T. McMillan, parenting coordinator for Florence One.
On Monday and Tuesday the group spent time learning how the program works in a school district because usually the program is housed in nonprofit or social service organizations, McMillan said.
The group had information sessions during the visit and got to watch a model home visit.
"We learned that children who did this program are better prepared and ready for kindergarten and beyond in their language and literacy development so that's been a real plus for us to learn about," said Ani Cortez-Castillo, director of early childhood in the Austin Independent School District.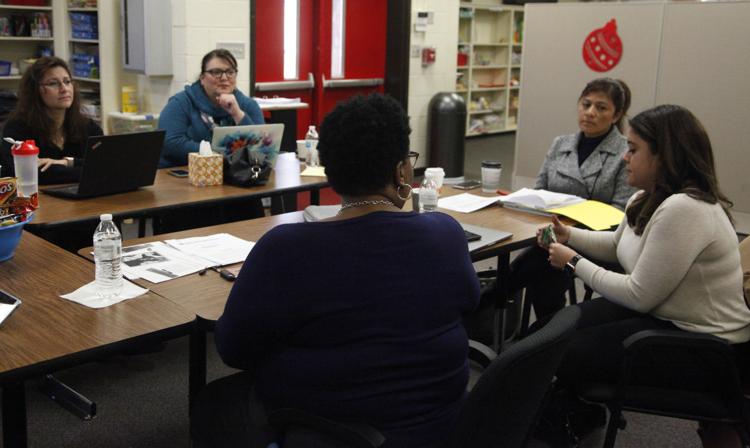 Cortez-Castillo said the district is looking at several home-visiting programs and plans to implement the home-visiting program next school year.
The ParentChild+ program consists of two 30-minute home visits a week. During the first visit of the week, the visitor demonstrates different ways a toy or book can be used to promote literacy. On the second visit, the parent then demonstrates the toy or book to the visitor.
"The goal of the program is to make sure every single child is ready when they get to school," McMillan said.
Kassi Longoria, staff consultant for Maya Conulting and who is assisting with grant planning and management, said there aren't really many ParentChild+ programs in a school district in Texas.
"I think it's just helpful to see other people doing the work on the ground," Longoria said. "Being able to see what that home visit looks like is just super helpful. … Getting to come to a program that came highly recommended by the model just gives us a good idea of what it could look like and how that could look in Austin."
Florence One has offered the ParentChild+ program for nearly 30 years, McMillan said. The district also offers several other parent programs as well, she said.
"We really just want to raise awareness that these services are readily available to parents," McMillan said. "We want them to take advantage of them."
For more information about parent programs, call McMillan at 843-758-6871.