FLORENCE, S.C. — Hark how the bells, sweet silver bells, all seem to say it is Chancel Handbell Choir Concert time at Florence First Presbyterian Church.
The 13th annual concert will be today at 6:30 p.m. in the church sanctuary and feature 11 pieces, many of which will be familiar to attendees and will be played by "a beautiful group of people. A true family," said Ann Rodgers Chandler, director.
Fourteen bell ringers in total will ring out, or in some cases, chime out some familiar, and not so familiar, tunes for the crowd.
"Some are arrangements of carols or hymns and some written specifically for hand bells. I try to incorporate as many carols as I can," Chandler said.
And they will do so with quick snaps of the wrist or, in the case of the larger bells, whole body motions needed to both ring and balance the bell.
"Several bellers are ringing four in hand, they'll have two in each hand, so they're ringing a lot of bells." Chandler said. "Sometimes the lower bells you have to ring with two hands because they're so heavy."
There are also chimes at the disposal of the ringers.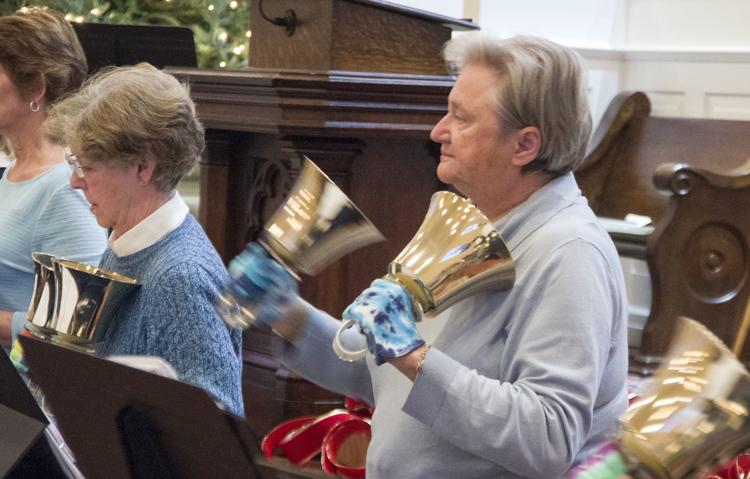 The collection of songs is designed to show off the choir's different styles and sounds.
The concerts have come, two a year, since 2007, Chandler said, when then pastor Dr. Barry Jenkins suggested them.
And in keeping with the program's Christmas tradition, the concert will end with the traditional Ukrainian carol, Carol of the Bells.