JOHNSONVILLE, S.C. – Florence County sheriff's deputies early Thursday morning served a search warrant and arrested several people at a Johnsonville residence as part of a months-long drug investigation.
Deputies and deputy U.S. marshals also fanned out in southern Florence County and into Williamsburg County to serve other arrest warrants as part of the morning's operation.
The deputies rolled out en masse from the Florence County Law Enforcement Complex at about 6:15 a.m. as they headed to several locations near Johnsonville.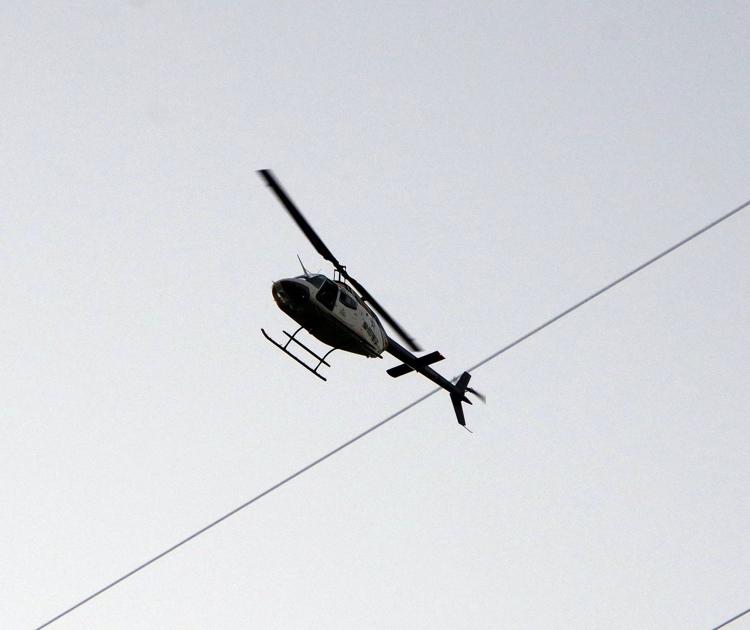 Florence County Sheriff's Office Chief Deputy Glen Kirby said such operations are scheduled in the early hours to try to catch the targets while they're still in bed and to have them over before school and morning rush hour traffic.
Once in Johnsonville deputies drove through an intersection blocked by Johnsonville Police and pulled up at a Broadway Street residence where deputies battered in the front door, broke a window and tossed in a flash-bang grenade as they entered the home and took four people into custody.
Kirby said that while the investigation could have gone on he pushed to end it because of fears that there could be drug overdoses in the area if they didn't.
"I met with a mother the other day who had tears in her eyes who said her son died of an overdose and he began his addiction in Johnsonville, South Carolina," Kirby said at a press conference following the raid. "I told (Interim Florence County) Sheriff (William "Billy") Barnes at that time, 'We're going to have to execute the warrants we have because we can't let this continue.'"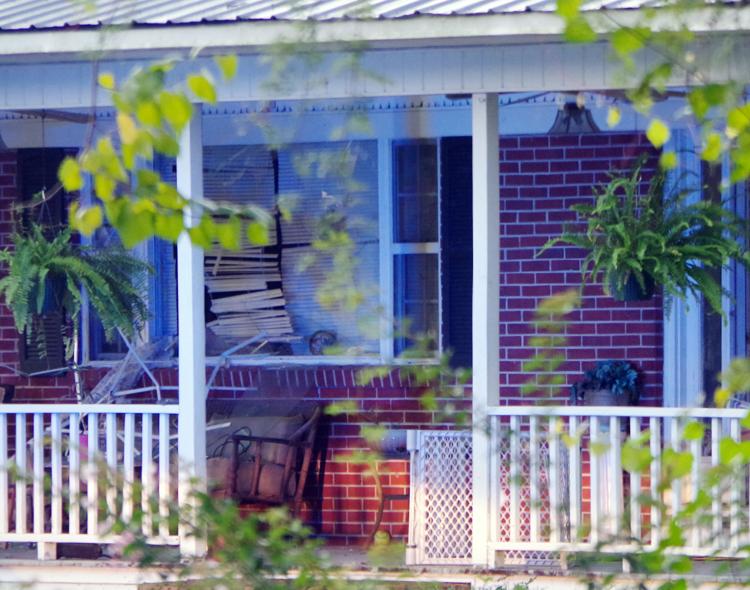 "It could have continued and they had other targets in mind. But we'll get those. I hope this sends a message to them and they leave this area. If they don't we'll be on them and we will arrest them," Kirby said.
Heroin in the Pee Dee is coming in through Columbia, Kirby said. Beyond that he said he suspects Mexico as the source of drugs.
The investigation that lead to the arrests was initiated at the request of the Johnsonville Police Department.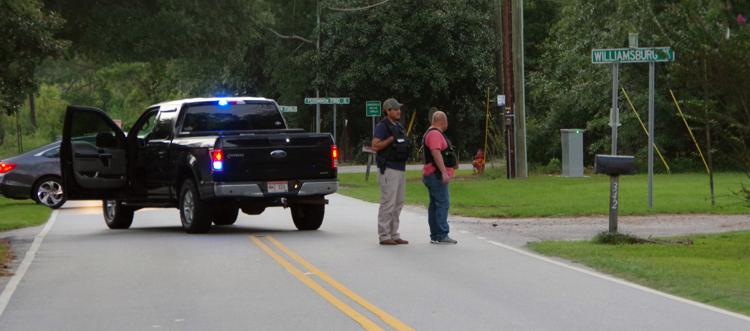 "We've been working on it now for about two months. Sheriff Barnes and I discussed with the narcotics agents, talked with Chief Douglas and he gave us numerous names," Kirby said. Those names were targeted in the investigation.
Undercover purchases were part of the investigation, he said, and those lead to warrants for distribution.
A search of the Broadway Street residence, the home of Dan Stone, turned up methamphetamine, a small amount of heroin and some marijuana, Kirby said.
Johnsonville Police Chief Ron Douglas and his agency have a good handle on drug enforcement in the city but are a small agency and have no jurisdiction in the county, Kirby said.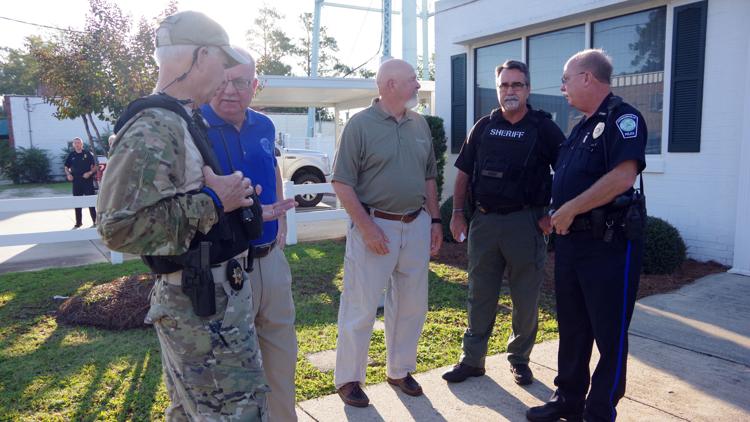 "We want to address it head on, we don't want it to get bigger and bigger," Douglas said of the drug problem surrounding his town.
Douglas thanked the sheriff's office for their support.
"They certainly delivered today," Douglas said.
Unlike earlier times when drug investigations would grow in time and scope, Kirby said with the looming threat of overdoses associated with the current epidemic things will be different.
"Now days you don't want to continue a drug operation too long because every time you wait somebody could be getting overdosed," Kirby said. "As quick as we get them now, as soon as we get a location, we're going to execute them.
Kirby said Thursday's operation will be only the first of many.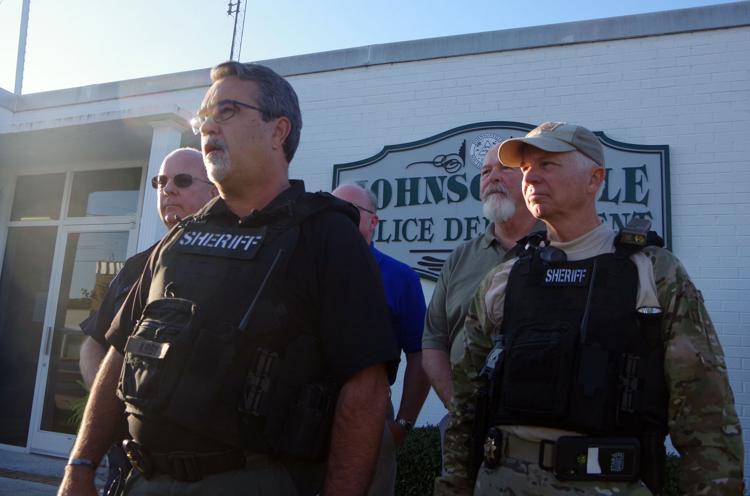 "We're going to get it under control. We're going to have narcotics agents that will work closely with Chief Douglas and the police department," Kirby said.
"We're here for them. We're going to help Johnsonville get rid of the problem they have," Kirby said.
Kirby said the drug crackdown isn't limited to southern Florence County and that residents can contact him personally with their drug tips.
"They can e-mail me at gkirby@fcso.org, 843-409-1537, text me, tell me you have an address you think is a drug dealer," Kirby said. "We'll check on it. It might not be anything, we hope it's not but we're going to check on it. If you get tag numbers on the cars coming and going you can text me or e-mail me and nobody will know you called me."