FLORENCE, S.C. — South Florence and West Florence high schools loaded the C-SPAN bus Wednesday morning to learn about the cable network's coverage and the government.
The 45-foot mobile classroom and production studio visited the Florence schools as part of the Battleground States Tour, which, according to Jenae Green, a marketing representative with C-SPAN, highlights states that play an important role in the presidential election.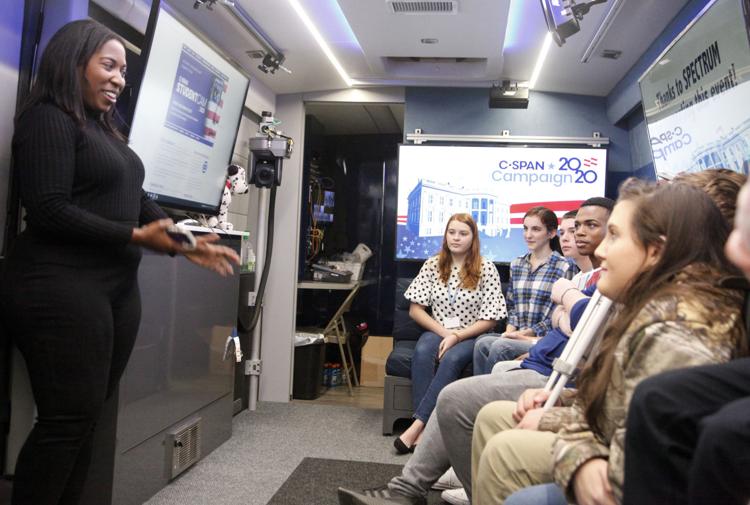 "It (the C-SPAN bus) travels the country to tell students, all visitors about C-SPAN and its mission, which is to provide an unfiltered view of government," said Caroline Wertz, a marketing communications specialist with C-SPAN. "We're in Washington, and we're covering Congress, the House and the Senate, the president, Supreme Court and all branches of government."
During the bus visits, students learned about resources C-SPAN offers in the classroom and for projects and papers.
Students also had the opportunity to explore C-SPAN resources, test their knowledge and learn about the 2020 presidential election using tablets on the bus.
Green said during the visit to Florence Schools, they discussed all levels of government and how students can stay more informed.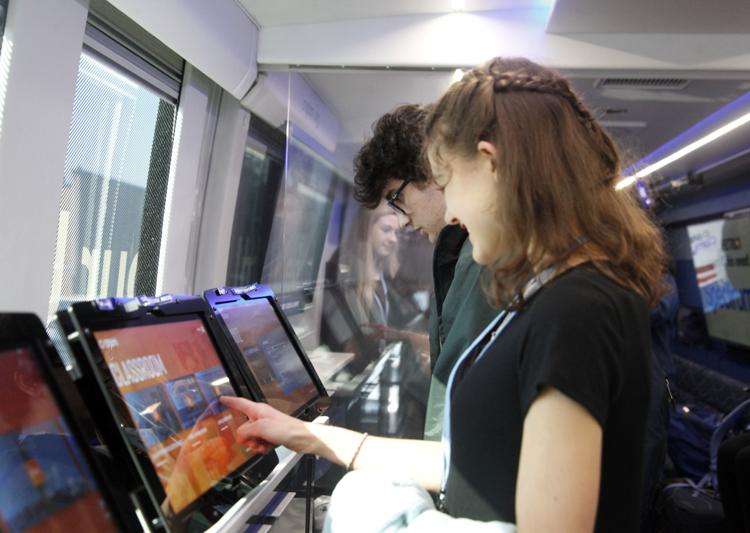 "We focus on the federal government, letting them see who their elected officials are, and ways that they can engage and learn more about what's happening in D.C., but from a nonpartisan lens," Green said.
South Florence High School students from one of the broadcast classes used the opportunity to learn more about C-SPAN broadcasts.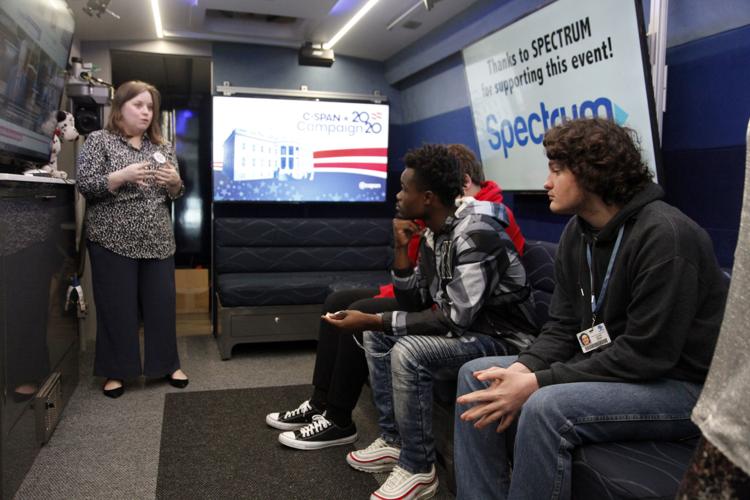 Sophomore Kaya Derry conducted an interview with a C-SPAN representative during her visit on the bus. Kaya asked Jenae Green about the path to working for C-SPAN.
"It's really fun, because you get to figure out how to follow in their footsteps, and you get to figure out what steps you need to take to get to be them, which is really cool because she talked about going live when she was in high school and that's what we're working to do in South Florence," Derry said.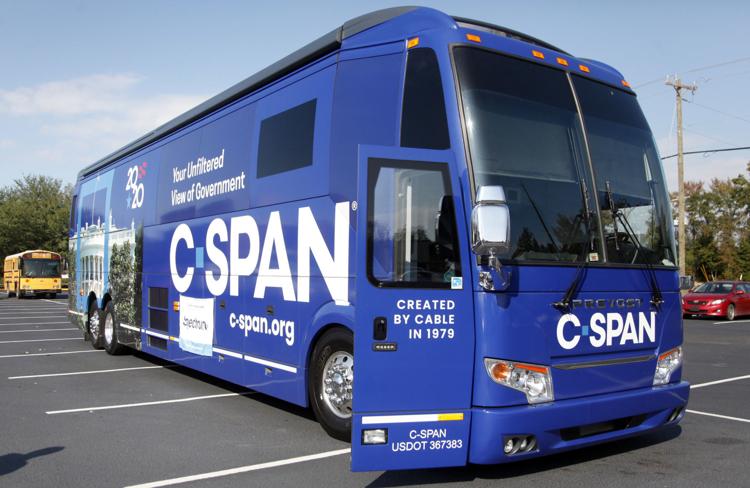 Leranda Saverance, a sophomore at South Florence High, said she learned what C-SPAN was during the visit and learned more about their editing process.
"I think it was really cool to get to see the different ways that they record and add editing live," Saverance said.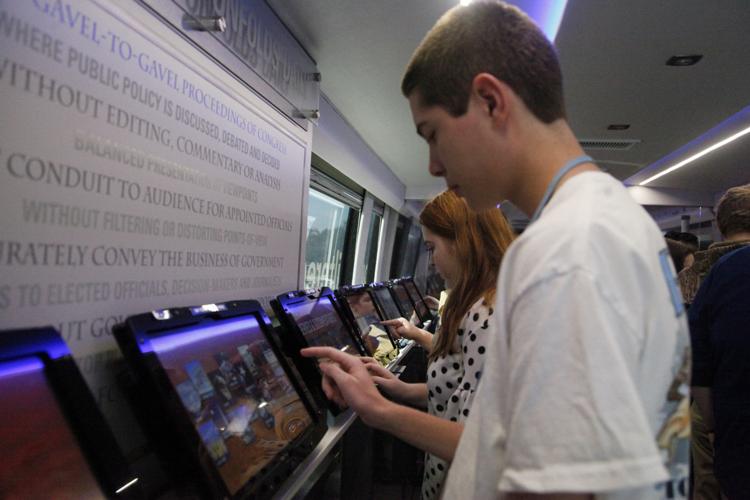 Friday, the bus will head to Myrtle Beach on its next stop of the Battleground States Tour.
The C-SPAN partnered with Spectrum during its visit to the Pee Dee this week. C-SPAN was created by the cable industry as a public service, according to Green.