FLORENCE, S.C. — The pigs were flying around the track at the Eastern Carolina Agricultural Fair Tuesday evening.
The pig races were a primary attraction on the opening night of the fair, filling the bleachers surrounding the track.
Each competitor in the race has a name based on the name of a celebrity like Lindsey Lo-ham — Lindsay Lohan — or Donald Trump-roast.
Donald Trump-roast drew cheers when he was introduced but the M.C. told the crowd the pig had never won a race that he had entered.
Emma Green was one of the pig racing fans attending the fair. She was attending with her mother, Shannon, and her father, Marty.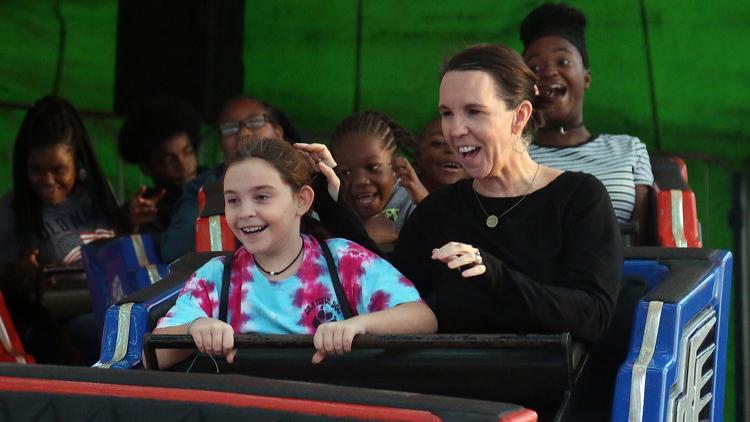 She said the pigs were her favorite part of the fair.
Green added that she didn't have a favorite pig because all were cute.
The 69th annual fair started Tuesday and will run through Sunday.
The fair is being held at the fairgrounds at 5226 E. Palmetto St., just past Francis Marion University.
Exhibits, crafts, canning, flowers, amusement rides, games and events will be featured.
Gates and rides will open at 4 p.m. Tuesday through Friday.
On Saturday, gates and rides will open at 10 a.m.
On Sunday, gates and rides will open at 1 p.m.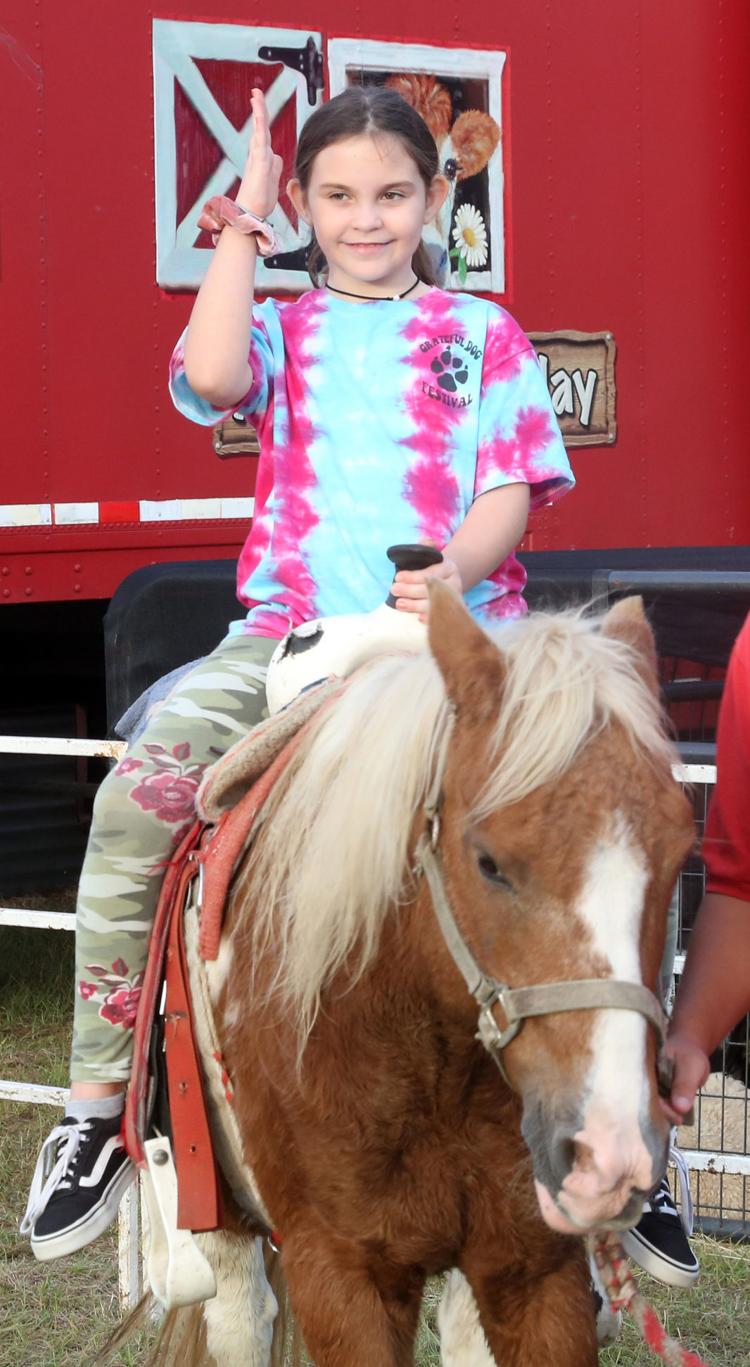 Admission is $4 for ages 3-11 and $8 for ages 12 and up. Admission is free for children 2 and younger.
Tuesday was $2 night. Admission, rides and food specials were $2.
On Wednesday, the cost for admission and unlimited rides is $50 for everyone in a car (with seat belt, up to eight passengers). The price was $40 if tickets were ordered online by noon Tuesday.
On Thursday through Sunday, unlimited rides are featured with a hand stamp for $25.
Wednesday through Friday are kindergarten and special needs children days from 9 a.m. to noon.
On Thursday, the fair will host a senior citizen morning from 9 a.m. to noon. Entertainment will start at 10 a.m.
For more information about the fair, visit ecafair.com.