CAMP BRANCH, S.C. – If you're looking for a rare citrus plant, McKenzie Farms and Nursery is the place to go. And Stan McKenzie is the man to see.
McKenzie has owned the nursery in the Camp Branch community of Lower Florence County since 1999. He got his start when he was a teenager. McKenzie's father was a farmer.
"Many years ago in Lake City, right where the Bean Market is now, used to be an auction vegetable market," McKenzie said. "You could pick vegetables there, and they would auction them off. So he (McKenzie's father) planted two acres of cucumber for me and the neighborhood boys to pick.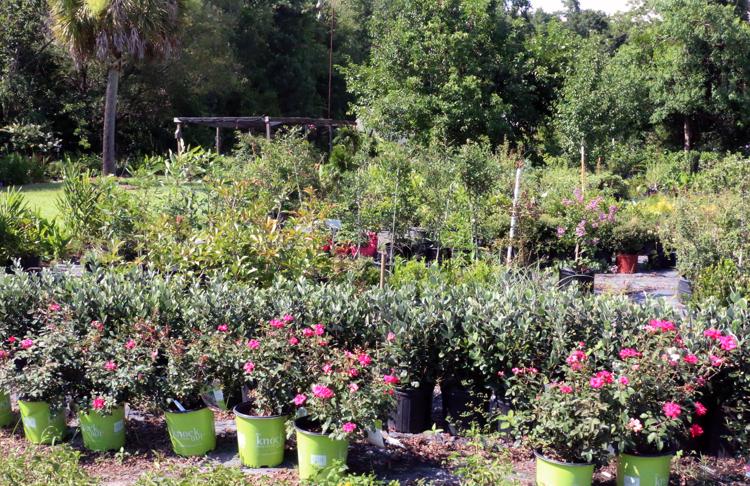 McKenzie had only a day driver's license at the time, which meant he could not drive a vehicle after 6 p.m. But he and the boys in the neighborhood would pick the cucumbers and he would them take them to Lake City.
"We'd take the old truck and carry loads of cucumbers to the auction market and come back home with 20 or 30 bucks and we thought we were millionaires," McKenzie said.
He said they would make about $2 a bushel for the cucumbers. That's how he got his start in growing produce.
Now 71, McKenzie grows and sells all kinds of fruiting plants, flowering plants, vegetables and shrubs at his nursery on Olanta Highway. He said he has something growing year-round.
"We specialize in citrus trees," McKenzie said. "I have a website, and people from all over the United States find my website online and order citrus trees. I had a guy from Brooklyn, New York, call me (Wednesday) and placed an order.
The type of citrus plants he grows are rare, McKenzie said. He grows fruit like citrumelo, citrange and yuzu, which is a Japanese citrus. At one time, before the eight-degree freeze in January 2018, McKenzie said they would pick as much as 5,000 pounds of oranges a year at his farm. The variety he had was Japanese Satsuma.
"They do tolerate the cold real well, down in the teens," McKenzie said. "But when it went to eight degrees in January of 2018, that pretty much rot me out. But I'm making a comeback. I've got trees planted making a comeback. The heat doesn't bother them so much."
Throughout the years, McKenzie has helped people get their start in citrus growing. He said he is one of the only people in the area who grow citrus trees. There is a man in Beaufort who he helped get started. The probably has about 500 trees in the ground now, McKenzie said.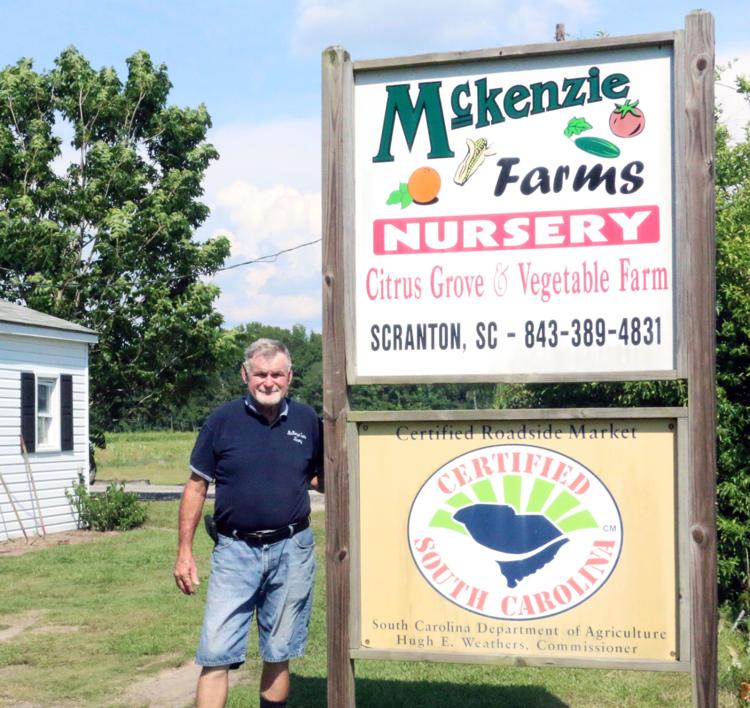 McKenzie said thanks to him, Georgia is going to rival Florida with citrus producing.
"Because I had a guy come up here and look at my system, the way I kept my citrus trees," McKenzie said. "He went back to Georgia, they started a Georgia Citrus Association. They've got thousands of acres of citrus planted in Georgia."
South Carolina does not have a citrus association, but McKenzie said he founded the Southeastern Citrus Expo about 15 years ago. The expo moves throughout the South and has been featured in places such as Alabama, Florida and Virginia Beach. This year, it will be held in Wilmington, North Carolina.
"It's an instruction event to teach people how to take care of citrus trees and grow citrus and other fruit and plants in our area," McKenzie said.
He has been associated with the Lake City Farmers Market for the last 10 years, and won Small Farmer of the Year in 2012 at the South Carolina Farmers Festival.
Out of everything McKenzie does, he said, he think it enjoys growing fruit trees better. But he does enjoy growing produce.
"But I have sold so many orange trees to people and they have made fruit and just so proud of it," McKenzie said. "And the grandkids enjoy it. And I hear from them. It's like hearing from the grandkids when they send you an email or something letting you know they enjoyed it."
He said he thinks he has stayed in the business for so long because he enjoys dealing with people.
"I like to see them smile when they buy something that makes them happy," McKenzie said.
McKenzie Farms and Nursery is at 2115 Olanta Highway, Scranton.