FLORENCE, S.C. — Pee Dee Electric Co-op will be the host sponsor of a statewide lineman's rodeo Saturday in the Pee Dee Touchstone Energy Commerce City Park at the intersection of Interstate 95 and S.C. 327.
"It's an event to encourage safety as well as training and be able to show our lineman skills off to the public and other competitors, and have judges judging on all the activities they'll be doing," said Jeff Singletary, vice president of marketing for Pee Dee Electric Cooperative.
Utility poles upon which linemen will put their skills to the test have been erected in one of the larger fields in the industrial park .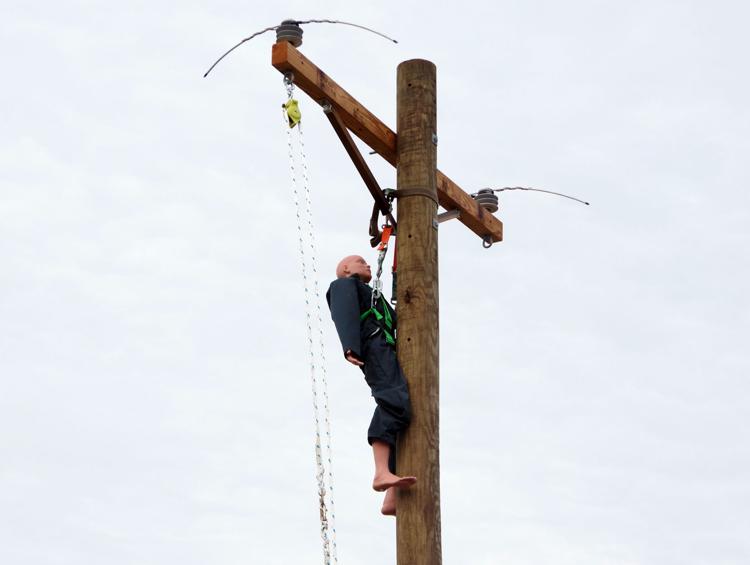 "There's different events where teams will be competing to do some of the line change-overs and the light change-outs, some of the everyday work they'll do," Singletary said. "We have a hurt man pole top rescue that will be timed as well. When they're changing cross-arms and different assemblies on the poles they're judged on how they do it and that they're not taking shortcuts or anything."
The hurt man rescue holds a special place in the lineman's bag of skills, Singletary said.
"The co-ops, there's 20 of us in the state in rural areas, the important thing when somebody is hurt you don't know what happened so we want to make sure our guys can go up and safely get them secured and down the pole," he said.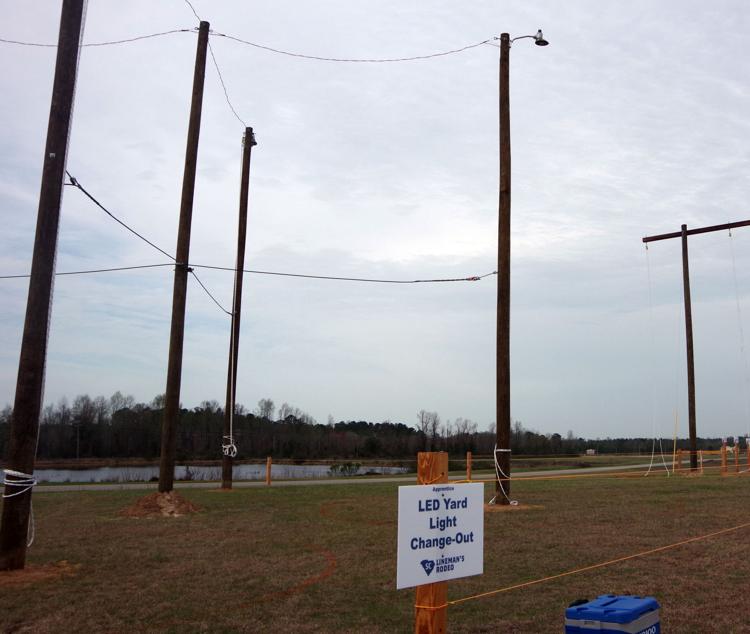 "We'll have a speed climb where they're just up and down and they're doing it on time. They'll have a section over here where they have two lines of V phase and they'll transfer from one pole to another so that'll take place," Singletary said. "They'll take down reclosures and change them out."
And they'll have to tie knots. Lots of knots.
Then there is the mystery event, something for which competitors cannot prepare but should know how to do.
Singletary said teams and individuals spend their own time practicing for these events, honing skills they learn on the job to a competitive sharpness.
"The lineman's rodeo is something done in other areas and we participated in one last year in Myrtle Beach, so the guys are familiar with the different things that will be done as far as the events, but the mystery one is one they can't really prepare for," Singletary said.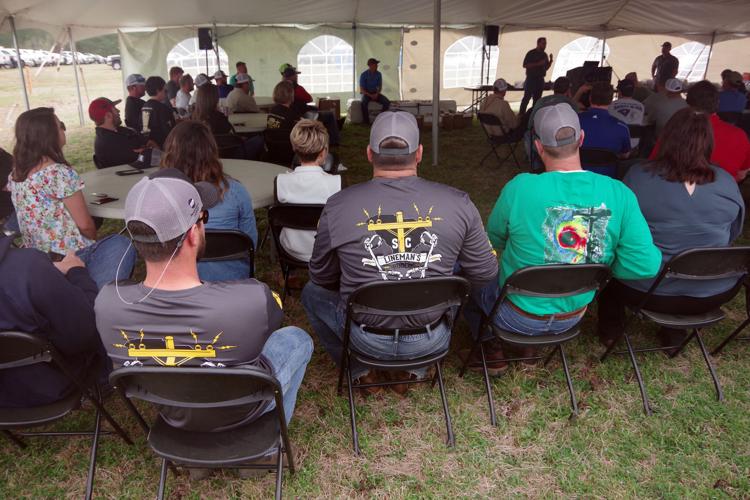 "It is statewide competition and we have teams from all around. These guys see each other at training so. They want to be like anybody, they want to win," Singletary said.
And above all, keep it safe, a philosophy that has Pee Dee Electric Co-op into a seven-year run without a lost-time incident, Singletary said.
"High schoolers looking for a career, this is a good opportunity to see if this is something that would be of interest to you so please come out Saturday," Singletary said.
In addition to the competition there will be vendors, food trucks and a children's area.
"The weather is supposed to be cooler tomorrow, and no rain," Singletary said.