FLORENCE, S.C. — Two of three Florence police officers hospitalized after a shooting Thursday afternoon have been released while one remains in serious but stable condition in a Florence hospital.
Sgt. Terrence Carraway, 52, of Darlington, was one of seven law enforcement officers shot Wednesday in the Vintage Place subdivision in west Florence. He was pronounced dead at a Florence hospital.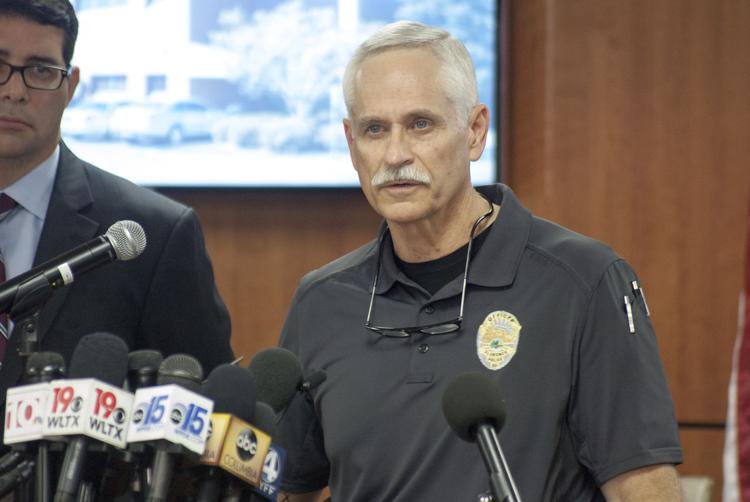 "He was a first-line supervisor with the Florence Police Department of 30, almost 31 years. The 28th of this month would have been 31 years," Florence Police Chief Allen Heidler said. "I sat on his review board to hire him for the Florence Police Department. It is a tragic loss of life.
Carraway had the ability to bring a sense of order and peacefulness to the most difficult of situations, Florence Mayor Stephen Wukela said.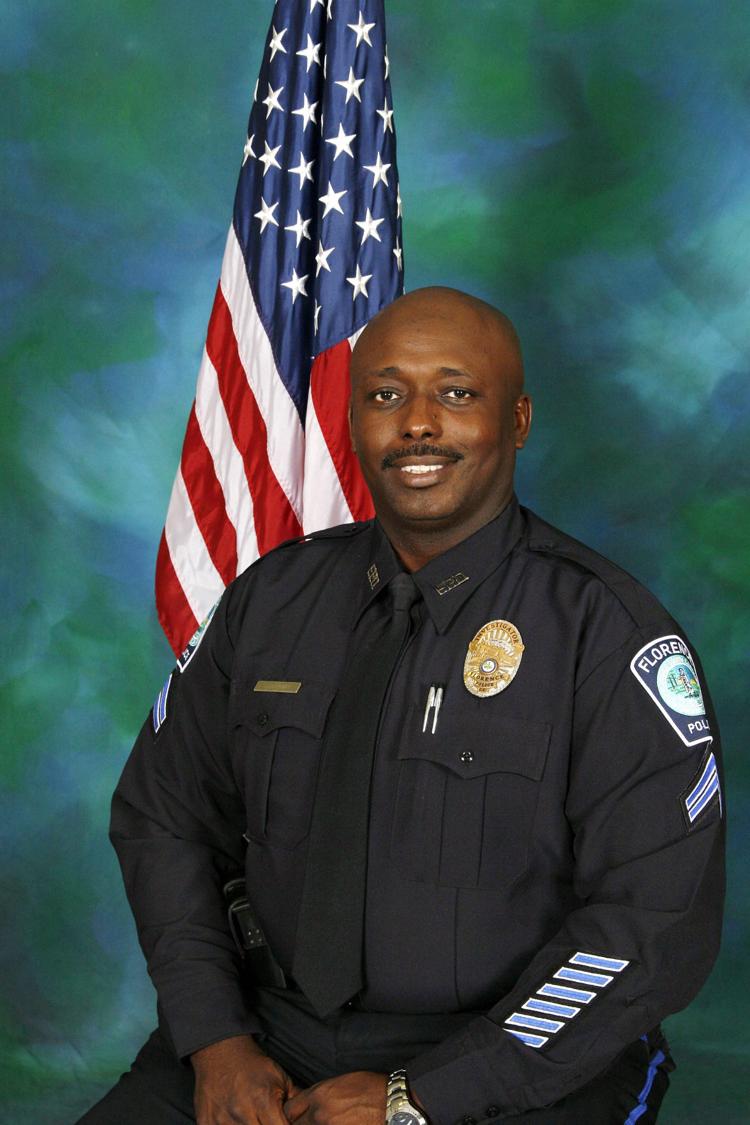 "That made him a great cop," Wukela said. "It made him a great person."
Carraway was a guy who laughed all the time, Heidler said.
"He was a giant of a man, but he was the proverbial gentle giant," Heidler said. "And I loved him.
"This is the most tragic event in the 35 years I've been with the Florence Police Department to have occurred in this area. He was the epitome of a community police officer. With more than 30 years he didn't have to do this job. This was his life and this was what he wanted to do. Serving Florence was his passion."
Carraway and the other three Florence police officers were wounded when they went to back up three Florence County sheriff's deputies who had gone to a residence to serve a search warrant. The warrant involved an accusation that a 27-year-old person at the home had sexually assaulted a foster child who lives there, Florence County Chief Deputy Glenn Kirby said.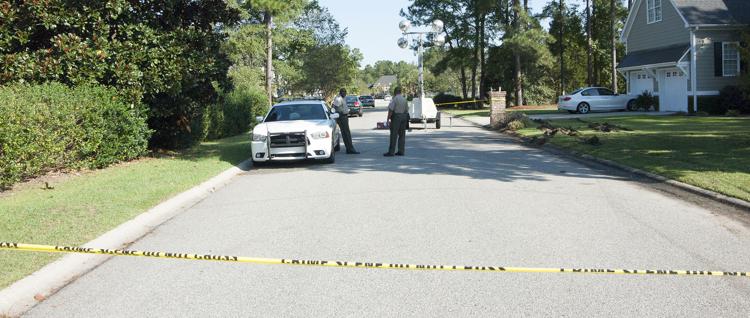 "Two were released with non-life-threatening injuries; however, they will be scarred for a long period of time," Heidler said.
No information on the three wounded deputies has been officially released.
Florence police officers and Florence County sheriff's deputies routinely respond to back each other in and around the city, Heidler said. In this instance, the officers who responded were the closest to the scene to be able to back up the deputies who had been shot.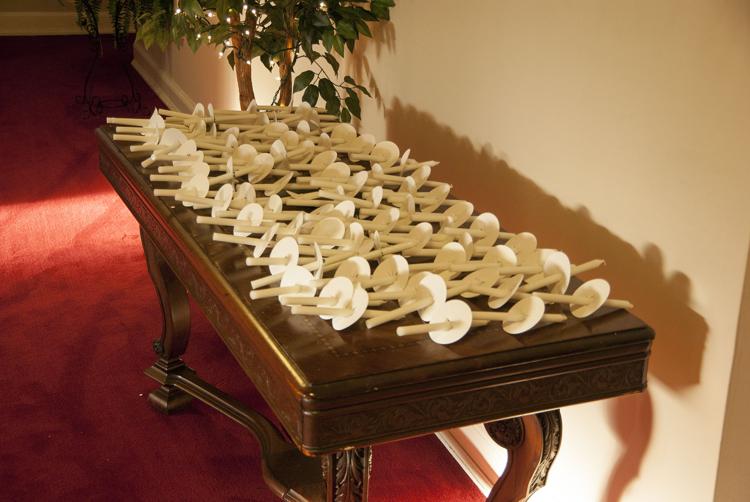 The chief said he didn't know if the responding officers knew about the firepower they would be up against.
"It's my understanding at this point that they didn't know the level of firepower they were going into at that point," Heidler said. "However, I can tell you when an officer is taking fire, they're going to do everything they can to get to that officer and get to the citizens in the crossfire to rescue them, to save them and to protect them."
Heidler, who was quickly at the scene, said it took a while for an MRAP, an armored vehicle, to arrive to rescue the wounded.
"I can tell you that I was out there, and it seemed like it was forever, but it was not," the chief said.
The MRAP is stationed at the county law enforcement complex in Effingham.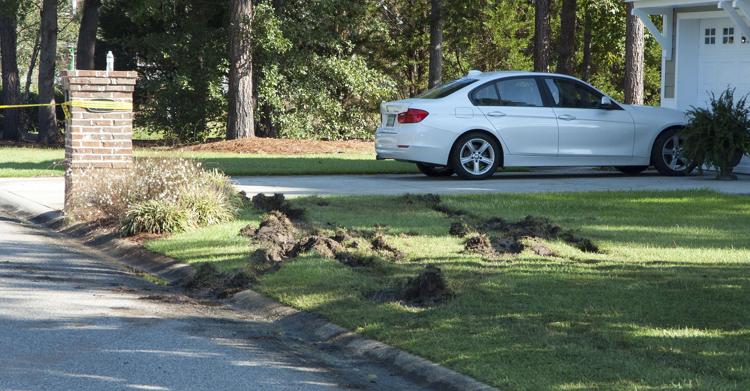 As his department copes with the shootings, the chief said, everyone continues to do their jobs.
"At this very moment, officers of the Florence Police Department are on the streets in their geographic districts, and they are going to protect this city. Because that's what they do," Heidler said. "They didn't want me to call other people, call other agencies that have offered support. They said, 'No, chief, we've got it. This is our city and we're going to protect it.'"
The city of Florence is providing a range of support services led by the human resouces department, coordinating with the affected families and city staff, Wukela said.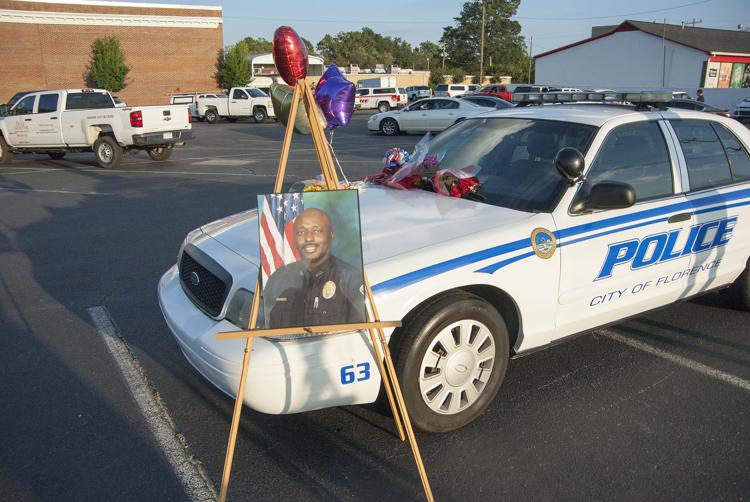 People who want to donate to help the city officers recover can do so at any of the Pee Dee branches of First Citizens Bank by directing the donation to the City of Florence Benevolent Fund, and donations can be earmarked for specific families, Wukela said.
Heidler said law enforcement officers every day go to work knowing that tragedy could await them.
"They kiss their wives, they kiss their husbands, they kiss their significant others with the thought they are going to return. But they are going to protect this city; they are going to protect the public," Heidler said.
A public viewing for Carraway is scheduled for Monday at the Florence Center from 9 to 11 a.m. with services to follow at noon.
Ongoing investigation
Investigators have a suspect in custody, Richland County Sheriff Leon Lott said Thursday afternoon in a news conference, but he wouldn't identify him since no formal charges had been filed.
The Associated Press identified the suspect as Frederick Hopkins, who lost his law license in the 1980s for mishandling money and faced several minor criminal charges in recent years, including disorderly conduct in 2014.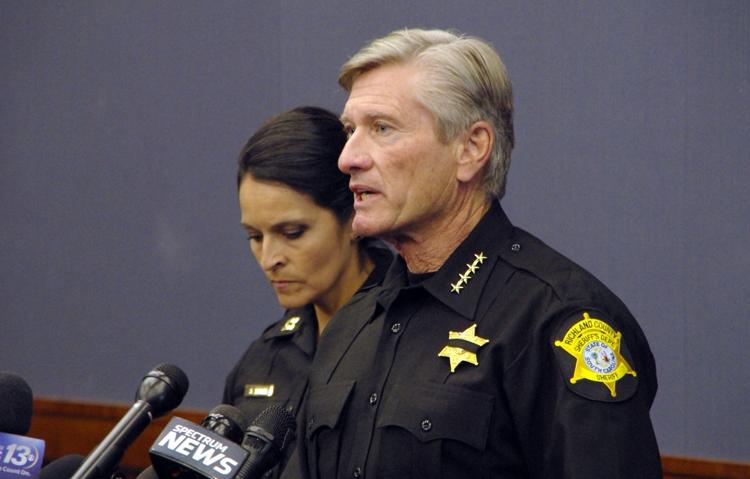 Hopkins was hospitalized with a head injury and was unable to speak with officers, Columbia television station WIS reported Thursday.
"This is a very large crime scene that we secured last night, and it will remain secure for quite some time until we finish processing it," Lott said. "It's going to take a good bit of time to process that crime scene the way it should be processed."
Lott declined to answer a question about a courtesy phone call that might have been given to the residents of the home to alert them that they would be served a search warrant.
Lott also declined to discuss the wounded deputies and their status.
"Again, all this is under investigation at this point, and we're not going to talk about that at this point," Lott said.
Lott said it was too early in the investigation to discuss weaponry that was used in the shooting.
"This is being treated as a homicide investigation, and our officers have that kind of experience to do something like that. Sadly we've investigated quite a few," Lott said as to why his agency and not SLED was investigating the crime. "We have some very experience officers that are trained. We were asked to come in and do it by the sheriff."
Lott said his agency would release more detailed information in the coming days through daily press conferences.
-- The Associated Press contributed to this story.