Last of a four-part series
FLORENCE, S.C. – Natalie Bankowski, director of the Myrtle Beach area Alzheimer's Association, says caregivers must remember to treat those with Alzheimer's disease with respect.
"We always want to treat the patient with respect and dignity," Bankowski said during a workshop she led at The Manor in Florence. "If you need to talk about their medical condition or something about them or their behavior, don't do it in front of them. Remember, they are adults with a lifetime of memories."
The Tuesday afternoon workshop was part of a series Bankowski led this month at The Manor.
Bankowski said that though patients with Alzheimer's might lose their ability to communicate quickly, they can still understand body language, tone of voice and facial expressions.
"They're going to focus on how you enter that room," Bankowski said. "They're going to focus on your facial expressions, the way that you stand, the tone of your voice, because it's harder for them to understand the words that you say."
In the early stage of Alzheimer's disease, Bankowski said, people can still convey thoughts and feelings through language; they are able to make decisions about their future care, and it is possible to misinterpret what others say. Bankowski suggested keeping sentences straightforward, leaving plenty of time for conversations, asking directly how you can help with communication and including the person in conversations that include him or her.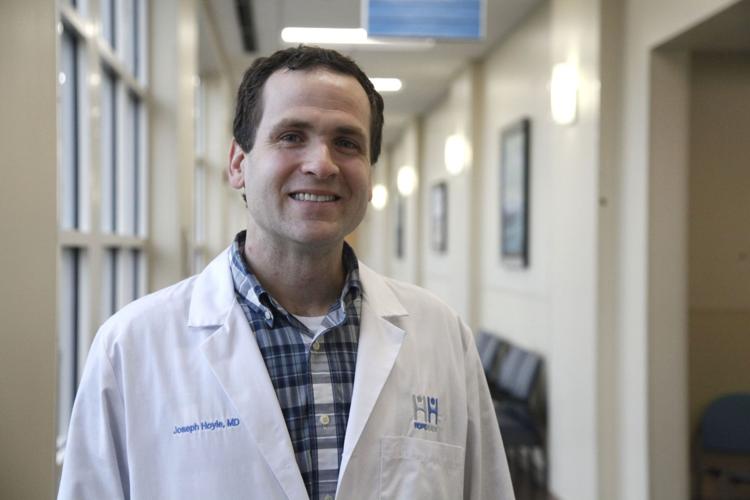 As the disease progresses to the middle stage, patients begin to rely more on body language and use basic words and sentences. On average, Bankowski said, it takes patients about 90 seconds to process what is being said to them, and it takes about 90 seconds to respond.
"Now that three minutes can seem like a lifetime to us, but I promise if you're more patient and you give the patient that time, they really will communicate more," Bankowski said.
To connect with those who are in the moderate stage of Alzheimer's disease, Bankowski suggested maintaining eye contact, giving the person plenty of time to respond, avoiding criticizing or correcting and paying attention to your tone when speaking.
In the late stage of the disease, people with Alzheimer's may rely on nonverbal communication, such as facial expressions or vocal sounds. Bankowski said that to connect with people in the late stage of the disease, individuals can do activities that involve the senses, such as coloring pictures, sculpting, using lotions or listening to music.
Bankowski said that because of the deterioration of communication in the disease, early diagnosis can allow patients to make decisions about their will, who they want to take care of them and where they go in case people can't take care of them.
"There are a lot of decisions left to be made," Bankowski said. "By getting an early diagnosis, they can make the decisions that need to be taken care of."
Dr. Joseph Hoyle, a family physician at HopeHealth, uses a checklist of items to determine if someone has Alzheimer's, which includes items such as loss of interest in hobbies and activities, forgetting correct month or year, trouble handling appointments, trouble handling complicated financial affairs and daily problems with thinking or memory.
Hoyle said not everyone will have the same cognitive decline or have the same memory problems, and if someone had higher education educational achievement, it may be more difficult to see some of the early changes.
Donna Tracy, communications coordinator for HopeHealth, said that because of the progressiveness of the disease, having a primary care home can make a big difference in identifying issues.
"Sometimes your provider can actually see those changes that may be just being accepted as, 'Oh, that's just the way they are right now,'" Tracy said.
Hoyle said when caring for someone with Alzheimer's, the caregiver must recognize that there's going to be a decline in the person over time, which means the caregiver must interact differently with the individual with Alzheimer's.
Hoyle suggests looking at the way that a child grows up. As a child grows up, he or she plays different types of games. As Alzheimer's progresses in an individual, the caregiver must adapt to the way that person communicates.