The blazing sun rose over the 40-acre wheat field and began another hot, dry day.
Jonathan Helms, owner of JMH Farms in Marlboro County, was still settling into another long day of harvesting in his John Deere combine while he made the first few passes across the field. The grain rippled in the wind and the steady roar of the machine meant things were running smoothly.
Suddenly, something disastrous caught his eye. Behind him, a fire was burning the field, and it was spreading rapidly. Thinking quickly, Helms piloted the massive combine away from the fire to the edge of the field. Although he tried to battle the blaze, 20-mph winds pushed the fire across the field.
"It seems we had a bearing go out on the combine, and it got so hot that the dust caught on fire," Helms said. "Within 10 minutes, the fire burned all 40 acres and destroyed a tractor and grain cart we had in the field. The combine had minimal damage, but we did have to replace tires that got burned."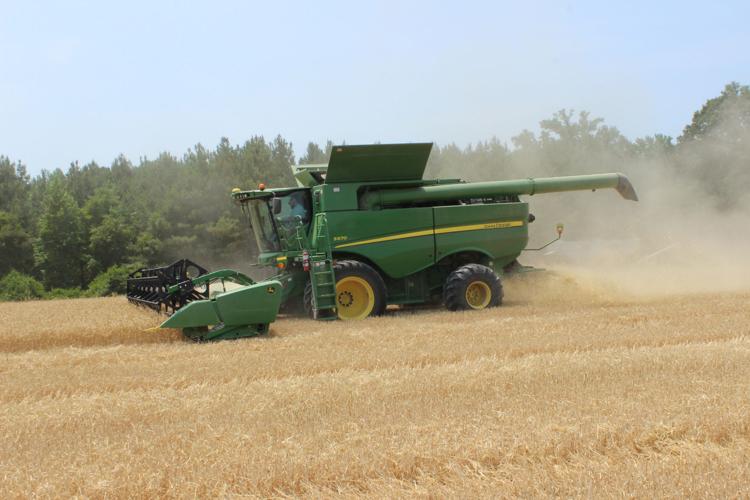 The recent fire was a vivid reminder of the dangers of harvest. Since they have not had a fire in seven or eight years, it can be easy to get complacent, Helms said.
"This sort of thing isn't common, but it does happen," Helms said. "We try to be prepared with fire extinguishers on every piece of equipment and a water tank and trailer near the field. This time we literally had just gotten started, so we didn't have everything in place. We have to use such minimal labor that you can be in the field by yourself, and you can't get the fire out."
The hot and dry weather plaguing the region over the past several weeks made conditions even more dangerous. On the day of the fire, the humidity was approximately 30 percent, which is low for this area, Helms said. Also, there had not even been a dew fall for the past couple weeks, he added.
"Generally, June is hot and dry, but I've never seen it so hot and dry in May," Helms said.
The dry weather means farmers have a relatively short harvest window, so the work must be done as quickly as possible. Efficient harvesting requires equipment like tractors, grain carts and 18-wheelers to be in the field with the combine, so a field fire has the potential to decimate a farm's equipment infrastructure.
Erik Marechal, president of McLean Marechal Insurance and Financial Services, said that when pieces of equipment are damaged by fire, they can be costly to replace. A farmer could be looking at $250,000 for a combine and $60,000 for the harvesting header.
Additionally, a burned field could damage not only equipment but also the unharvested crop, Marechal said.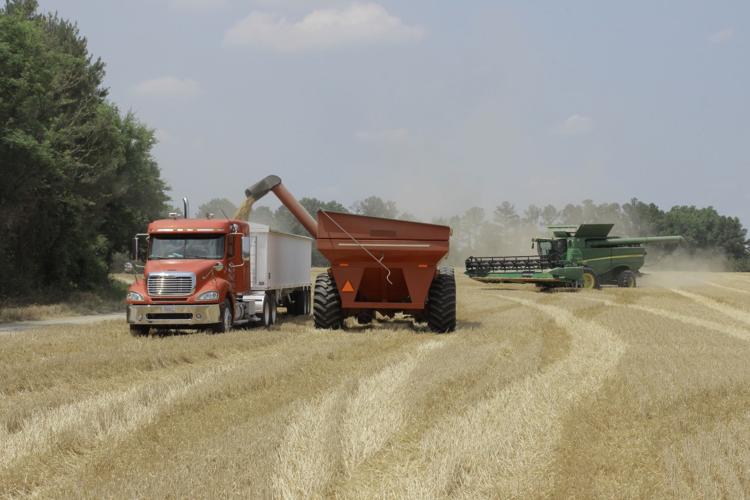 "Generally, there is a limited amount of insurance coverage on unharvested grain," Marechal said. "Although harvested grain could be covered more, when it is still part of the plant, there is less coverage. I don't think crop insurance would cover fire, either."
To reduce the threat of fire, good risk-management practices should be followed during small-grain harvest, Marechal said.
"We always recommend having commercial grade fire extinguishers mounted on all pieces of equipment," Marechal said. "At beginning and end of each day, operators should perform a visual inspection of the machine and header to blow out dust and debris. A lot of our farmers raise wheat and oats, so they need to be aware of the risks and what to do to prevent them."
Although not ranked a top crop like soybeans, corn and cotton, small grains have become a mainstay in South Carolina's crop rotations.
According to the United States Department of Agriculture National Agriculture Statistics Service, South Carolina farmers in 2018 raised 80,000 acres of wheat and 19,000 acres of oats and harvested almost 4 million bushels of grain, generating more than $17.7 million.
"I think the general public would be surprised by the extent of the equipment that is required to grow crops today," Marechal said. "The machines are larger and more expensive than they have ever been, and there are serious risks associated with operating those machines."