HARTSVILLE, S.C. – The 19th annual Swamp Fox Quilters Challenge is up for viewing at the Hartsville Museum. Awards were presented to the winners on Thursday morning during their June meeting.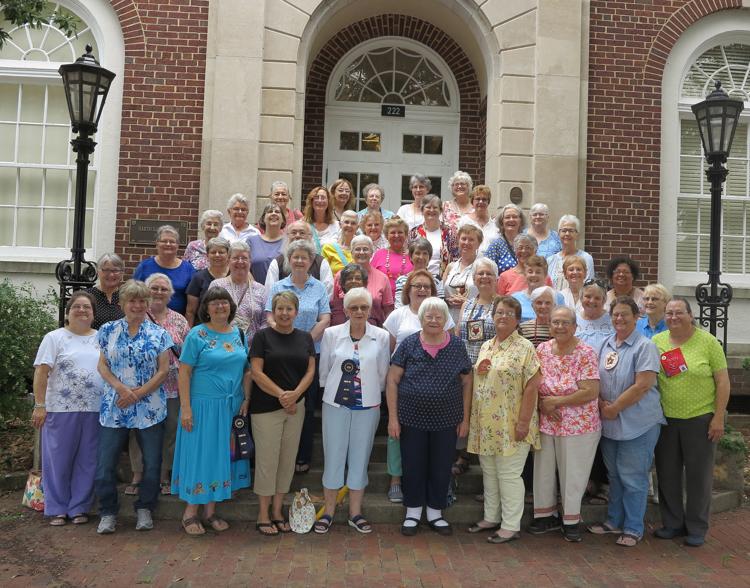 Forty quilts are on display and will remain on exhibit at the museum through the summer.
The theme for this year's challenge was "Through the Eye of the Needle." The quilters were challenged to use their creativity and to "think outside the box." There are all size quilts.
"They were asked to do their best with their needle," said Peggy O'Quinn, chair of the Quilters Challenge this year. "Nobody had to do anything but what they wanted to do."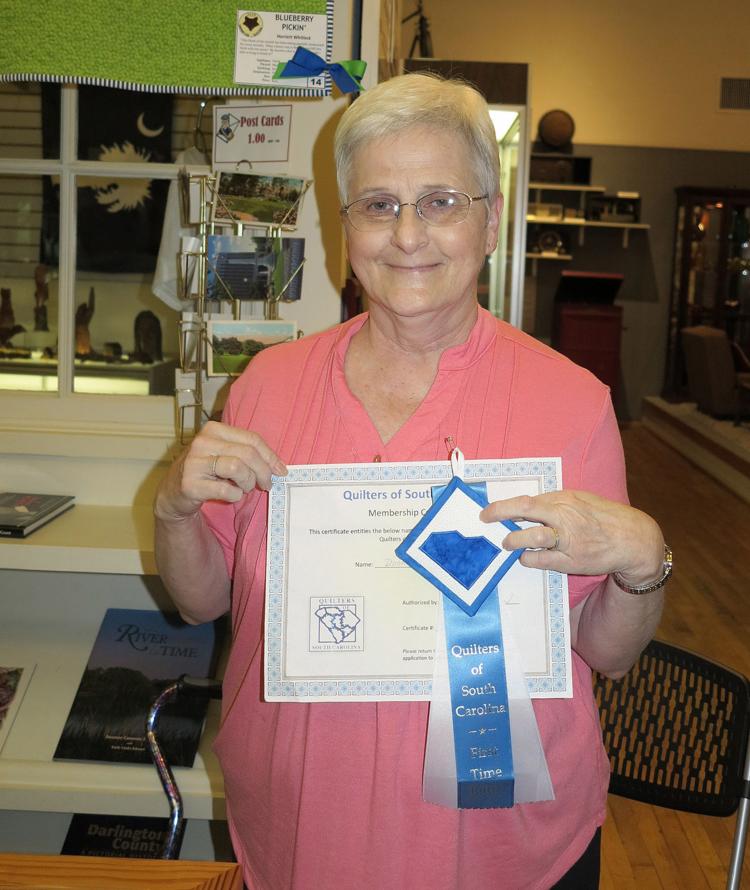 O'Quinn has been a quilter for 20 years. She lives in Timmonsville. She said she was a military bride living in Utah when she learned to appreciate quilting of the Mormon women who lived there.
"It was a must learn skill for me," she wrote on her artist statement about her quilt. "The art of quilting is a skill I believe gets better the more one practices."
Her entry is a Southwestern, hand-stitched quilt featuring pottery from the area. O'Quinn said she enjoys quilting and learning new techniques, meeting new people and getting ideas from others. She also likes to attend quilt shows.
"The growing as a quilter is the best part," she said.
Pat Couch of Florence has been quilting for about 35 years.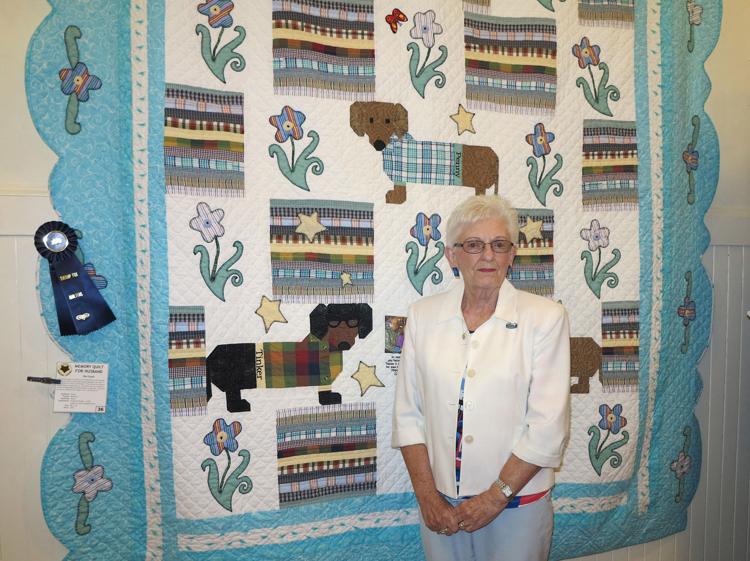 "We moved to Ohio, close to the Amish country," she said. "I told my husband I was going to buy one of their quilts."
She said when she told him how much the quilts cost, she knew that wouldn't happen. Couch said the only way she was going to get a quilt would be to make one.
"They taught me to quilt," she said.
The Swamp Fox Quilters Guild began in 1980 at John Calvin Presbyterian Church in Florence.
Nineteen years ago, the Guild was invited by Wendy Yandow, then the collections manager at the Hartsville Museum, to exhibit their quilts in Hartsville at the museum.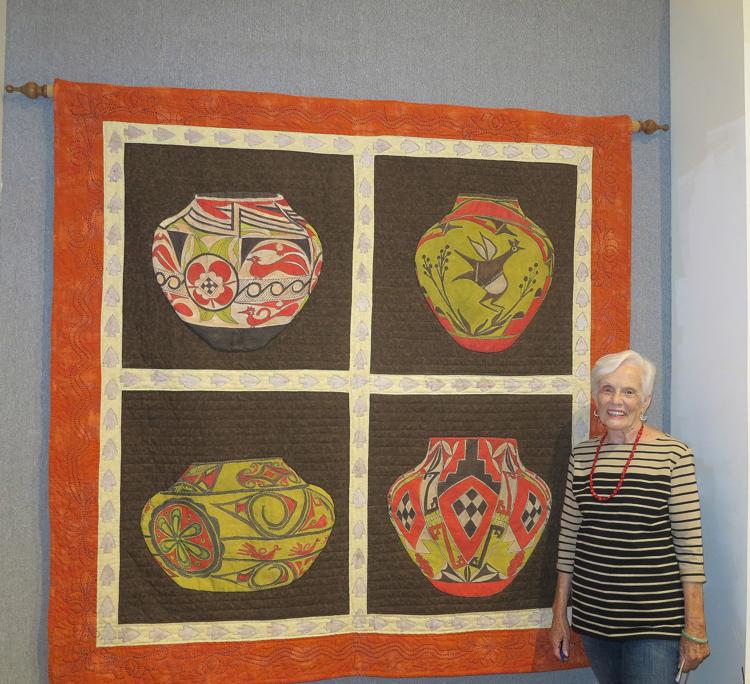 "She thought it would be a great idea," said Kathy Dunlap, director of the Hartsville Museum.
It has turned out to be a very popular exhibit at the museum.
"This is one of the most outstanding shows we have had in the 19 years I've been participating," O'Quinn said.
Thirty-eight quilters are represented in the challenge with 40 quilts in the competition.
Forty-one members of the Guild and two guests met at the museum for judging of categories by members. Ribbons were presented for Best Use of Theme, Best Use of Machine Quilting, Best Use of Hand Quilting, Best Applique, Best Piece Quilt, Best Art Quilt and Best of Show. A People's Choice Award, based on ballots cast during the summer by museum guests, will be awarded at the end of the summer.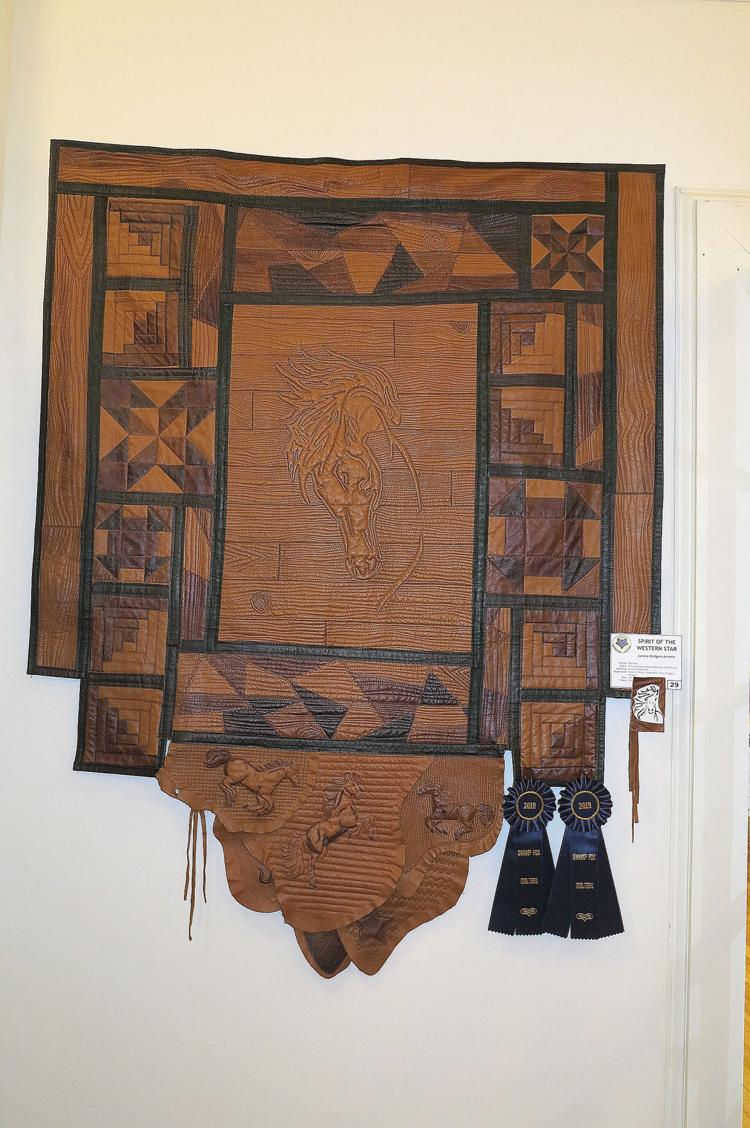 Winning first place in Best of Show was Jonnie Britton. Coming in second was Carol Ann Hobbs.
Others receiving first place and second place ribbons:
Best Theme Quilt – Janice Davis, first place; Harriett Whitlock, second place.
Best Machine Quilt – Lorene Arnette, first place; Beth Twedell, second place.
Best Hand Quilting – Pat Couch, first place; Pam Bishop, second place.
Best Applique – Pam Turner, first place; Carol Ann Hobbs, second place.
>> Best Pieced Quilt – Jonnie Britton, first place; Brenda Gregg, second place.
Best Art Quilt – Lorene B. Arnette, first place; Harriett Whitlock, second place.
Best New Quilter – Donna Williams, presented a ribbon by the Quilters of South Carolina.
There were six first-time entries this year.
In other business, the Swamp Fox Quilters' 2020 Challenge "Initially Yours" was announced.
The quilters are being challenged to use their initials to determine the quilt they will be making. Their initials will determine the Quilt Block, the Quilting Pattern and the Main Color.
Fabric was handed out for a "Busy Fabric" mini challenge. Quilters are challenged to use the predetermined square in their project.
Dunlap announced a sewing exhibit coming to the museum this summer.
The club meets the first Thursday of the month at John Calvin Presbyterian Church, 2000 Marsh Avenue in Florence. They meet the third Thursday of the month for a work day. There are currently about 65 members, women and men. Lauri Winburn of Hartsville is president.
The quilts can be viewed at the museum, 222 N. Fifth St. in Hartsville from 10 a.m. to 5 p.m. Monday through Friday and 10 a.m. to 2 p.m. on Saturday. There is no admission charge.