FLORENCE, S.C. – When bad weather hits, Duke Energy workers head for the trouble spots. Right now, one such spot is Florence, where a large number of workers have gathered to help get the power working after Hurricane Florence is over.
Some of them come from quite a distance.
Logististics
Myrle Salomon is charged with coordinating the logistics of the Duke Energy personnel staying at the Florence Center.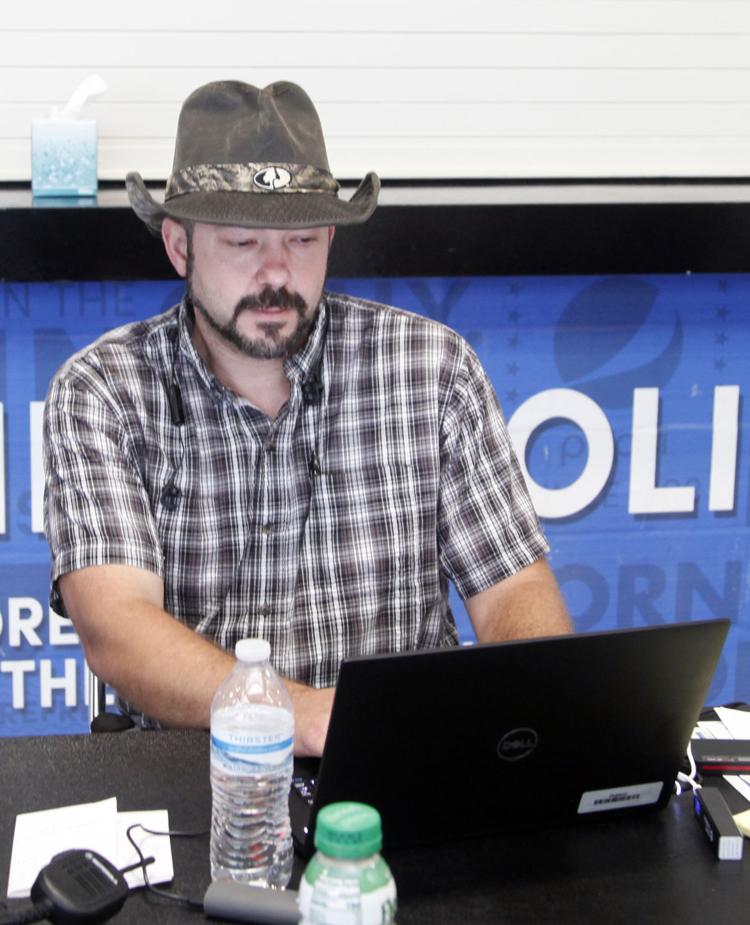 Salomon, from Indiana, runs base camp operations and logistical support. This means Salamon and the team handle everything from working with crews as they arrive and are assigned locations in the Florence Center to letting everyone know where the facilities are to making sure that disputes between crews are solved. The logistics crew also reports injuries suffered at the Florence Center to the Duke corporate office.
He said Florence Center staff members have been easy to work with.
Before coming to work for Duke Energy, Salomon said, he served in the Indiana National Guard and was no stranger to responding during disasters.
Restoration
Jim Ginley is responsible for coordinating the restoration operations of the Florida crews on site at the Florence Center.

As the team lead, Ginley is responsible for crews that remove vegetation, for contractors, for damage assessment crews and for line crews who restore the lines.
Ginley is also no stranger to responding to hurricanes. He said he had just returned to his home in Florida from Puerto Rico in March. The commonwealth was struck by Category 5 Hurricane Maria in 2017. Ginley has helped the Pee Dee recover from natural disasters "a couple of times." In 2016, he worked to restore power after Hurricane Matthew.
Line crew
Jeremy Boatright and Dusty Cothern, of Pike Energy and both from Georgia, are members of a line crew that will restore power after the storm ends.
After the damage assessment crews determine what and where the damages are, Boatright and Cothern are part of the crews who go out and return the lines to an operable condition. The crews are assigned circuits in which they work to restore power.
When asked whether they had been through hurricanes and power restoration before, they responded "many."
Damage assessment
Sam Rowe, Sam Fuga and Christine Vega are part of the Duke damage assessment crews.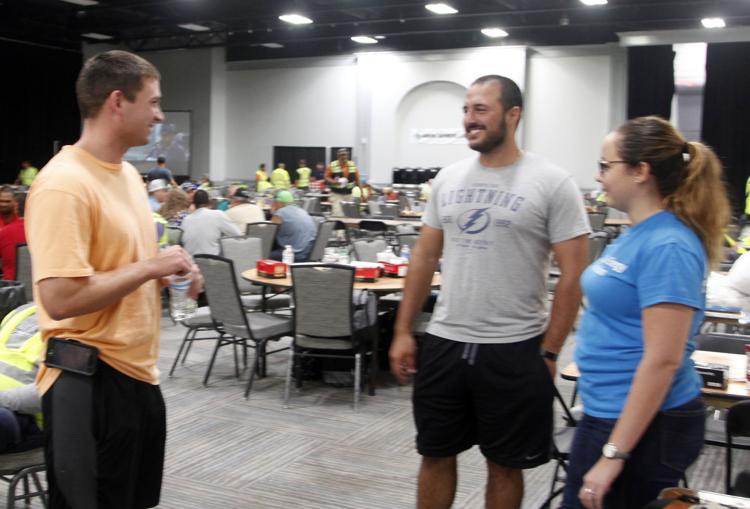 Back in Florida, they all have different roles with Duke, but in responding to Hurricane Florence, they are members of the damage assessment team. They travel along the power lines and determine where there are breaks and potentially what will be needed to turn the lights on.
Without the damage assessment teams, linemen would be forced to drive and look for downed lines. Damage assessment crews make the recovery effort more efficient.
Rowe, Fuga, and Vega are from central Florida.