HARTSVILLE, S.C. — Brian Lee always had a passion for racing, but he pretty much stopped getting behind the wheel competitively when his children were born.
At least until 2018 when he took his son Brendan to Dillon Motor Speedway to see what it was all about.
Turns out the younger Lee had a passion for the sport as well — so much so that the Hartsville High School sophomore has split his time between the gridiron, the baseball diamond and the race track this past year.
"I kind of fell in love with it," Brendan Lee said. "…It's just fun. It's like a big old family out there and we just have a good time. I just love going out there and I love the adrenaline rush of it."
It didn't take too much convincing to get his father back in racing life either and the younger Lee soon had a race car of his very own, which was basically just a stock car with a roll cage, he said.
Newly equipped with a race car and several sponsors (Locklair Lawn Care, Norton Funeral Home, Hanniford's Used Car & Parts to name a few), Lee began his career in what is known as the Banger Class.
"It's basically a beginner's class — a no-racing-experience class," he said. "You compete in that the first couple years and that's what I'm in now, but I hope to move up soon."
Lee's come a long way since his first race at Dillon Motor Speedway — one that saw him experience his first crash.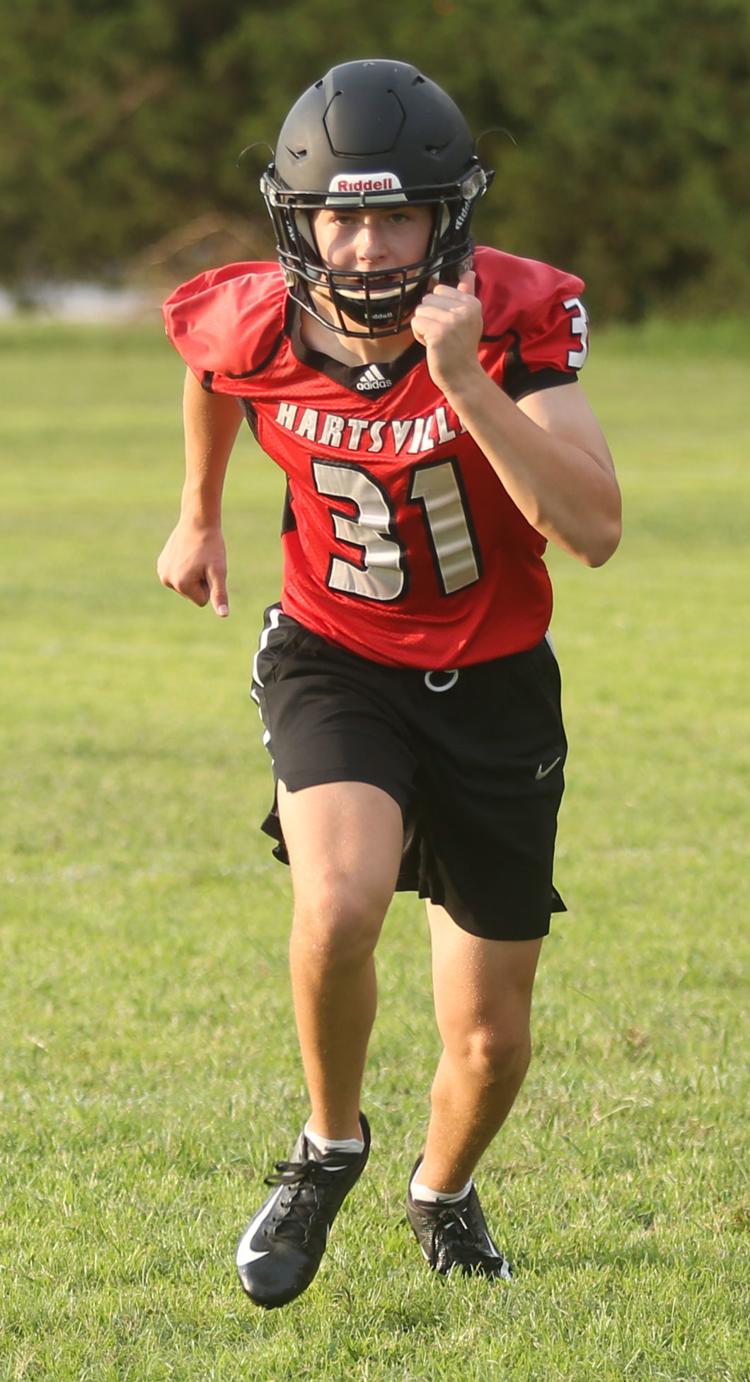 "I thought I would go out there and win and it would be easy," Lee said. "But it's totally different watching it in the stands, watching it in the pits and being behind the wheel. It kind of opened my eyes and I was able to adjust and do what I needed to do to find my way to victory lane."
That came in July of last year in Dillon and marked the beginning of a strong finish to his season that saw him win six straight races between DMS and Florence Motor Speedway.
"It was really just another race, and I went out there and just happened to finish first," Lee said of his first checkered flag. "It was awesome. Everybody was there cheering me on and it was a good night."
While he hopes to continue racing at some level at least in the future, anything beyond that is isn't really on his radar at the moment.
"I just hope to be able to be here and keep racing at the local tracks," Lee said. "Of course everybody that races would love to be a NASCAR driver, but that comes with a lot of money and you have to have good sponsorships.
"Right now, I don't see that happening. But if I just race at local tracks the rest of my life, I will enjoy that."
Lee's had to learn to spend his time wisely as well. Aside from racing and school, he usually has either football or baseball practice (or games) most days. Lee plays safety for the Red Foxes during the fall and pitches during the spring.
"Normally throughout the week I have football almost every day of the week, and then when baseball comes around I have that," Lee said. "Sometimes we have film study on Sunday and if the race was postponed on Saturday, I can't go.
"So I can't thank my dad enough. He's usually working on the car throughout the week and when I get a chance, I help him. But we're ready to go for the weekend."