FLORENCE, S.C. — Caelin Sloan loves running at Freedom Florence.
That's not surprising as most runners would say that about their home course, but the South Florence freshman has it near the top of her list.
"This is one of my favorite courses ever," she said following Tuesday's seven-team cross country meet. "It's not hilly — it's pretty flat and pretty simple to know where to go.
"This has been my best race and my favorite race so far."
Sloan added another top finish to her already impressive season as she claimed the top spot on the girls' side with a time of 21:57.
That helped the Bruins claim second place in the team standings with 52 points. Socastee's girls (25) took first place as did the Braves' boys (24).
Sloan led the way by nearly posting a personal-best time. She was one second off of that record, but still posted a sub 22-minute time for the first time in a high school meet.
It's also the fourth time she's taken the top overall spot this season, she thinks.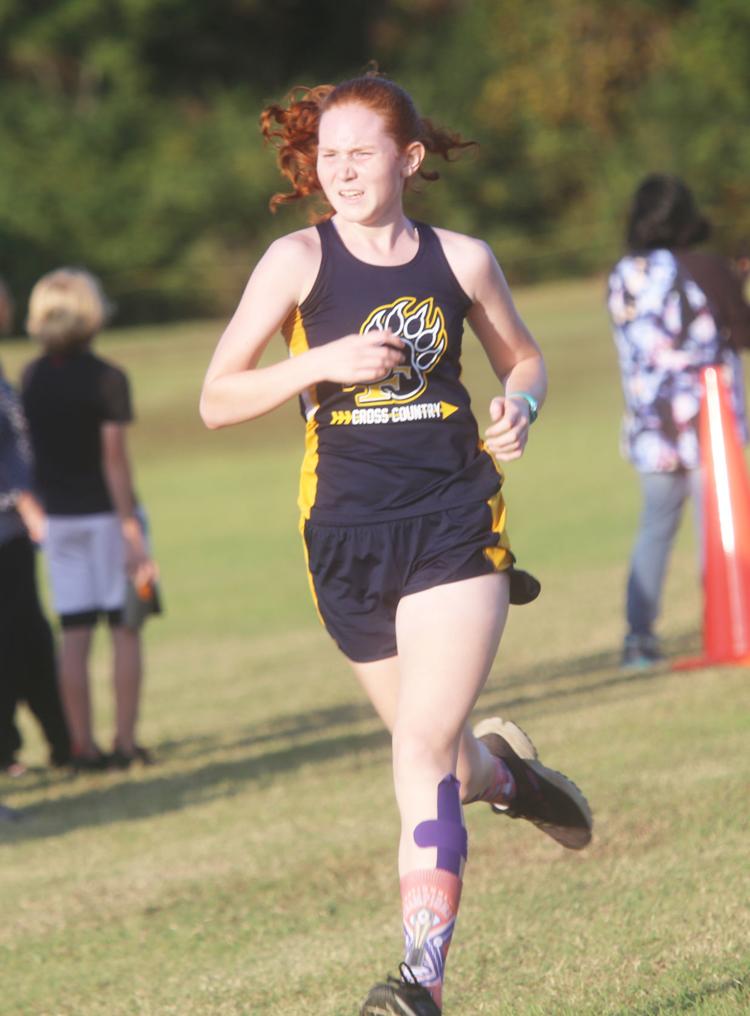 "I started out really fast," she said. "My second mile was slower than I wanted it to be, but it was still a good time. Then the last mile, I knew if I ran fast enough I could get under 22 (minutes) and hopefully get a P.R. (personal record)."
The Governor's School girls finished in third place with 66 points and West Florence rounded out the top four with 85. Cassandra Hitch led the Knights with a time of 23:21.
On the boys' side, the Braves took six of the top 10 spots to cruise to the overall title. The Governor's School was next with 47 points followed by West Florence with 82, South Florence with 93 and Hannah-Pamplico with 144.
"We've got a good group of six to eight guys," Braves coach Randy Melko said. "Nobody's like a high-flyer — nobody's a 16-minute person, but they're all about 17-18 minutes. They all run together and they're a good group of guys.
"We've got to try to bump them up a little bit faster as we get closer to the region and end-of-the-year competitions."
Garrett Youngblood and Karthik Beeraka led the way for GSSM while Conner Bailey (18:23) wound up placing third overall for West Florence.
Danny Kasitz (19:11) was the top finisher for South Florence.
Marion and Dillon Christian rounded out the field of seven schools.