FLORENCE, S.C. — The burning question facing the Francis Marion University men's basketball team entering last season was how it was going to replace the production of All-American Detrek Browning.
It's a similar question to the one facing the Patriots this season, just repeated multiple times.
FMU finished third in the Peach Belt Conference in scoring in 2018-19 at 87 points per game and had the second-highest total in three-pointers made with 342. That helped the Pats make the NCAA Division II Tournament for the second consecutive year as FMU finished 21-9.
The bulk of that scoring, however, is no longer there as the Patriots begin their new campaign Friday against Newberry with just one returning starter from a year ago.
"We lost about 80 percent of our scoring," said FMU coach Gary Edwards, who's entering his 14th season with the program. "That's the challenge on the offensive side of the ball — to really figure out where all that scoring is going to come from."
The list of players who have moved on includes last year's MVP Brandon Parker, who led the Patriots in points per game (18.6), three-point percentage (46.0) and free throw percentage (83.2) among starters. He graduated along with second-leading scorer Ryan Davis (15.2 ppg) and fourth-leading scorer Je'Quan Perry (11.0 ppg).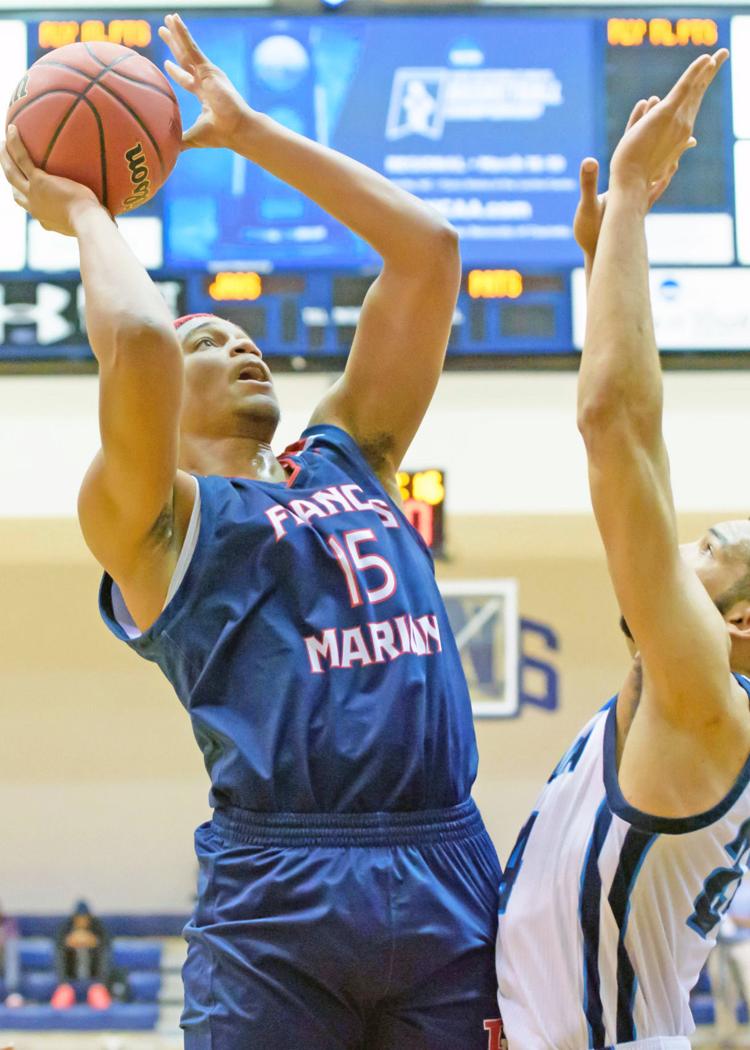 Those losses were expected. What was not expected was Kailex Stephens — the PBC Co-Freshman of the Year — to leave along with his 13.2 points and 5.9 rebounds per game. Stephens transferred to Tallahassee Community College in Florida, but was still expected to be a part of FMU's squad as late as August, Edwards said.
"I'll put it this way … the middle of August I thought he was coming back," Edwards said. "Based on conversations with him and his parents and the whole deal, I thought he was coming back, but he didn't come back. God bless him, it's worked out for him with his (NCAA) Division I offers.
"It's worked out for him, but it's made things even more challenging for us."
More challenging considering senior point guard Jaquez Smith is the lone returning true starter. Smith averaged 11 points and 3.7 assists per game for FMU last year and ranks 11th all-time on the Patriots' career assist list with 247.
"I'm just going to do whatever we need on a given night," Smith said. "Whether that's scoring or assists or if it's steals, I'm going to do whatever it takes to win. I'm not really worried too much about where the points are going to come from."
Even so, Smith knows that he's going to be the one that facilitates the offense most nights.
"Ever since I've been here, I've had the ball in my hand a lot, but this year it's going to be in my hands even more," he said. "I've just got to make the right decisions. I'm comfortable with it. I've been here for four years now and I'm comfortable with that pressure.
"It's not really even pressure at this point anymore; it's just going out there and playing."
Sophomore forward Winston Hill is one of the returning players who saw significant time last season, and will be counted on to improve from his 9.6 points per game average.
But the injury bug has already hit the Patriots, and Hill is one of the players who are working their way back into the lineup. He had surgery on his right shoulder in the summer, but said he should be ready to go in Friday's opener.
"I always expect the best out of myself, and I know my role is going to be increased considering who's left," Hill said. "I'm happy about that and I'm ready to get going. Two or three days ago marked six months since my surgery, which was supposed to keep me out from six to eight months. I kind of got back on the early side, which is good.
"I'm back, I'm not 100 percent, but I'm good enough to play and hopefully I'll be able to contribute."
Hill's role isn't the only one that will increase as senior guard Douglas Dwight is expected fill a key spot along with senior forward Kendall Wall and sophomore guard Alex Cox. Cox is the only top-five rebounder returning and will fill in the No. 2 spot in the starting lineup with Wall as the first man off the bench.
Smith, Hill and Cox are joined by a couple of transfers that look to fill out the starting five. Keith Matthews, a junior forward transfer from D-I Stetson, is one of the big ones.
"He's a huge key for us as well, and is probably going to be the guy who can step in and fill the role left by Kailex Stephens," Edwards said.
Junior college transfer Kainan Pouncy was a strong scorer at Enterprise State Community College in Alabama last season, and Edwards is counting on him being that for the Patriots.
But all of them have to be healthy. Pouncy and Matthews are dealing with nagging injuries along with Hill's shoulder.
"It's a fine line this year," Edwards added. "We've really got to be blessed with health this year if we're going to compete against the teams we have to compete with this year."
The season tips off in the Peach Belt Conference — South Atlantic Conference Challenge this weekend at Smith University Center. FMU plays Newberry College at 11 a.m. on Friday and then faces Catawba at 4 p.m. on Saturday.
UNC Pembroke will face off against Catawba on Friday at 1 p.m. and UNCP and Newberry will battle it out at 6 p.m. Saturday.
Daily admission is $8 for adults, $5 for students, and FMU students are admitted free. All games will be streamed live online courtesy of the Patriot Sports Network.