LAKE CITY, S.C. – Coinciding with the nine-day ArtFields in Lake City this week is the opening of the private Moore Farms Botanical Garden to the public. It is open daily, from 8:30 a.m. to 3 p.m. through Saturday and features art installations purchased from previous ArtFields.
Rebecca Turk, director of education and event at the garden, said the garden tries to acquire at least one piece of artwork from the ArtFields exhibit each year to display. Art and nature lovers attending ArtFields are encouraged to visit the garden. The address is 100 New Zion Road in Lake City. Turk said the self-guided tours can take as little as 40 minutes or as long as a couple of hours. Guided tours are about an hour and a half, she said, and must be booked in advance.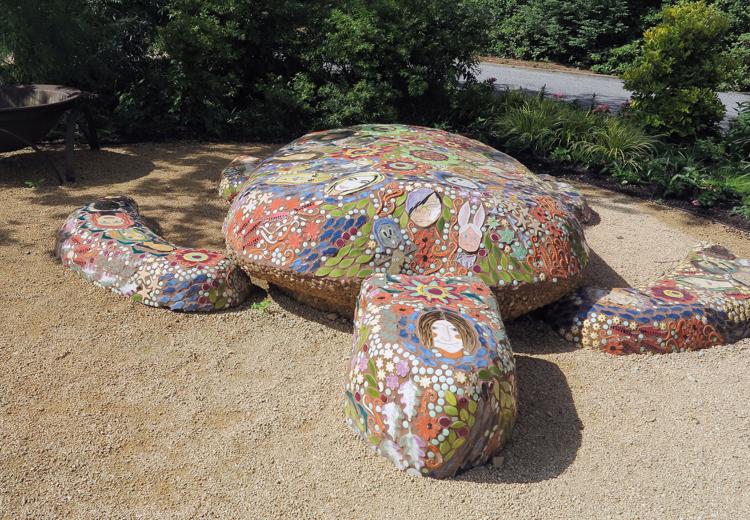 ArtFields art installations can be found among the more than 8,000 different plants in the garden, near water sources, and trails.
Moore Farms Botanical Garden includes 65 acres of cultivated garden and fields on a total of about 1,000 acres.
The garden was started in 2002 by Darla Moore, Lake City philanthropist and sixth-generation owner of the property, as a garden for pleasure, but has become an education, research and community outreach garden, Turk said. Moore, who was born and raised in Lake City, inherited the core of the property from her grandfather, Turk said. Moore's primary residence is also on the property.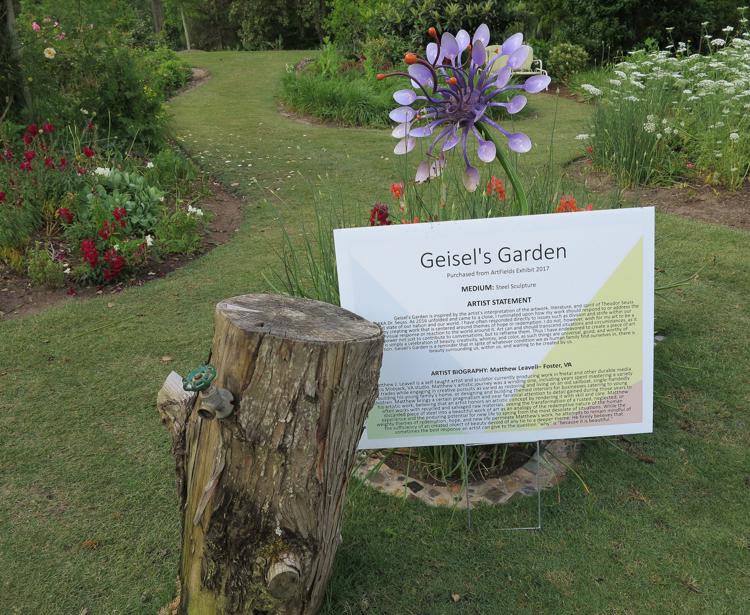 Turk said Moore wanted to move back to Lake City and give back to her hometown.
Prior to 2002, Turk said, the land was used for faming tobacco, cotton and corn. Some of it is still used for farming. The tobacco barn and packhouse viewed on the tour are original to the property. The fire tower is not, Turk said.
Jenks Farmer was the first landscape artist whose influence is seen in the garden, she said.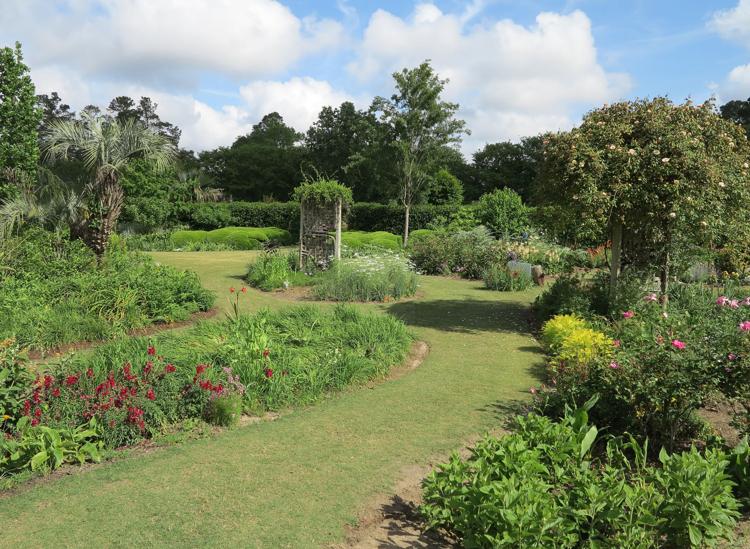 As the garden has evolved with its own horticulture department, each team member put his or her own personality in the spaces the member creates, Turk said. There are about 20 staff members in the horticulture department, which also takes care of the landscaping in the downtown area of Lake City, she said.
Turk said the garden is open to the public at least one weekend every month from March to November and for special events and other times as announced. She said an Eggtravaganza was held at the garden the day before Easter and about 1,200 people attended. Events are listed on the garden's website.
Most events are free, said Turk, but if there is a fee it is donated to a nonprofit.
Last year about 12,000 people visited the botanical garden and about 5,000 were children. School field trips are welcomed. Unless scheduled ahead of time, tours are self-guided.
The garden is busiest in the spring from March to May, Turk said.
Summer brings camps for children. Garden detective camp is for ages 5-7; garden explorer is for ages 8-10. There are two culinary camps during the summer in which students use vegetables from the garden and the local farmers market.
Turk said the garden also provides garden apprenticeships for 8 to 10 students, ages 11-14. Application forms are available for the apprenticeships.
Turk said Moore is very community driven and provides as many avenues as possible for the community to experience art, beauty and nature.
During ArtFields, visitors are welcome in the gardens from 8:30 a.m. to 3 p.m. Admission is free.
For more information about Moore Farms Botanical Garden visit moorefarmsbg.org or call 843-210-7582.