DARLINGTON, S.C. — A collection of NASCAR fans gathered Sunday afternoon at Darlington's Raceway Grill for a good sit-down meal, some beer and the sights and sounds of a NASCAR race.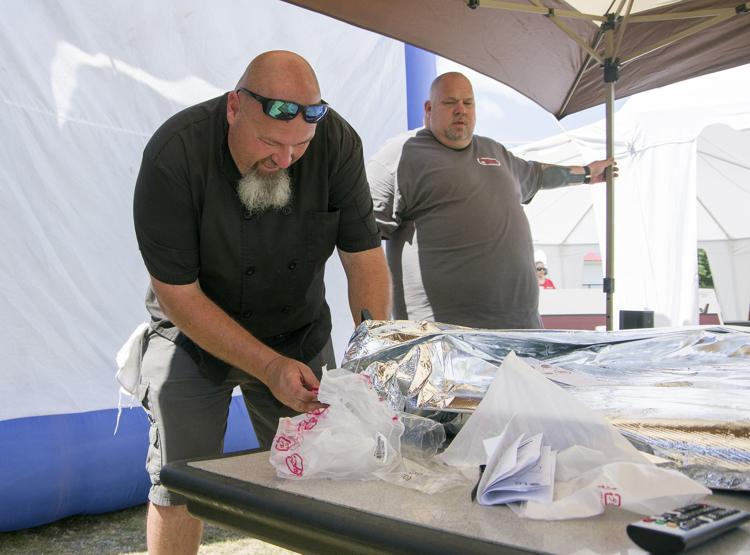 Tony Buchanan and Toby Bellamy worked to first assemble and then hook up a 75-inch television that would, via satellite, stream in the race for the gathered fans.
When the sun set there was an inflatable movie screen that, paired with a projector, would have the race on it.
For fans gathered at the grill, a Darlington and Darlington Raceway institution, that would have to do.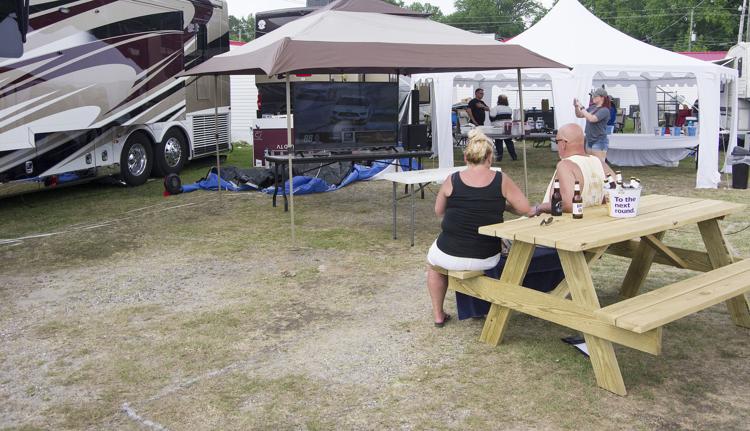 The Real Heroes 400, because of the COVID-19 pandemic, was run with no fans at the track and a very limited number of sports journalists.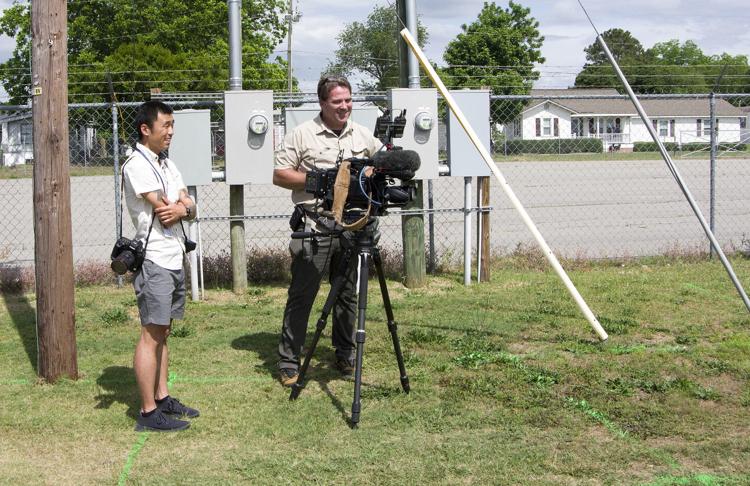 There was the possibility that there were more sports journalists at the Raceway Grill than were at the track, and possibly more journalists than race fans. None of the journalists, though, expressed any desire to count and confirm either supposition.
And the race fans didn't seem to care one way or another. They were there to enjoy the day, the race, burgers, beer and something that approached normalcy.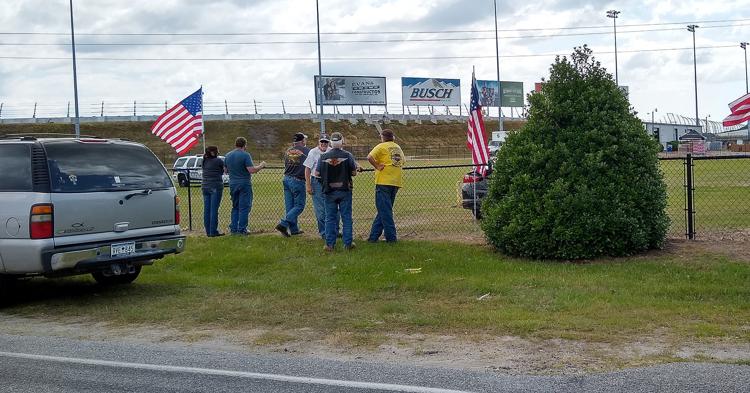 "There's a lot of wisdom sitting right here at this table," said Vernon Jones as he sat at a picnic table, in front of the grill, with friends Bobby Greene, Randy Reddic and Ted Simmons.
"And we will share it," said Greene.
"We came down here out of North Carolina looking for toilet paper," said Green.
"And hamburger," said Simmons.
Somebody, somewhere, should have a bunch of both, the four agreed.
The retired friends, from Mt. Airy, Pilot Mountain and Salisbury, N.C., had ridden down for the day to catch a bit of the race.
It was not the race weekend the four wanted to enjoy, "But at least they're racing," Greene said.
"It is a race weekend," Reddic said.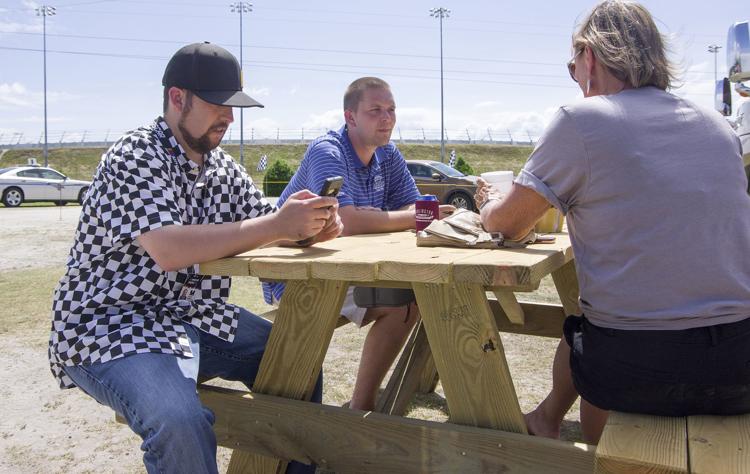 "Been cooped up for a while, no sports on TV so we can at least listen to one," Greene said. "When they drop the green flag we'll probably sit for 15 minutes and hit the road."
Or, the group did consider a different approach.
"Five minutes to the green flag, when they start their warmup laps we're going to hop that fence and try to get over the next one before the state trooper gets us," Greene said, a grin on his face.
"Let us rephrase that. We're going to watch him," Reddic said.
"When they carry him off we're going over," said Simmons.
When all was said and done, fun was had by all and no fences were jumped.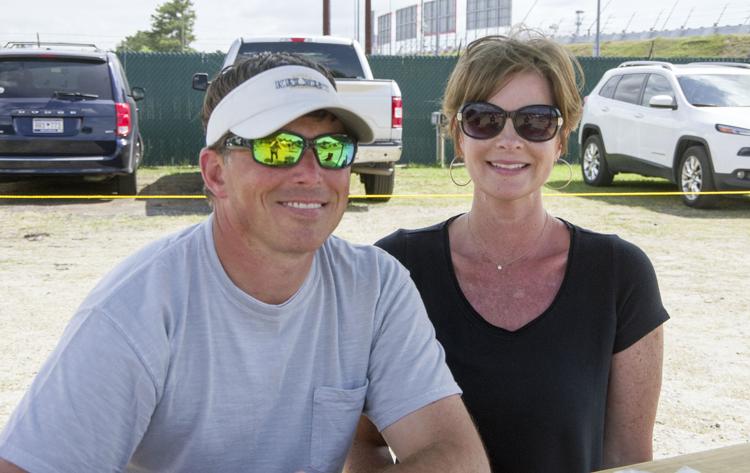 Michael and Tricia Griggs from Hartsville dined on burgers with the goal to listen to some of the race before rolling home to catch the final 100 laps in air-conditioned comfort.
"Catch some normalcy," Michael Griggs said.
Tricia Griggs said she was a Ryan Newman fan.
"I haven't replaced Junior yet," Michael Griggs said.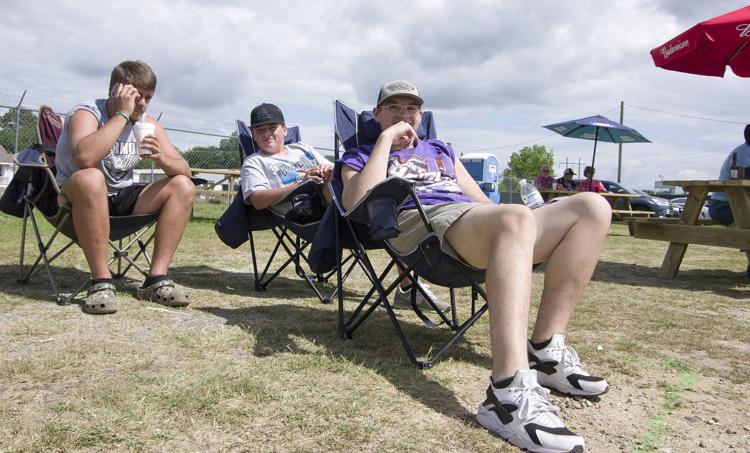 Jordan and Colby Meares and Jayden Thorndyke from Wilmington sat in lawn chairs, waiting to watch the race on the television.
"Not at all" how he envisioned enjoying race weekend, Thorndyke said. "This is the best we can get so we're going to enjoy it while we can."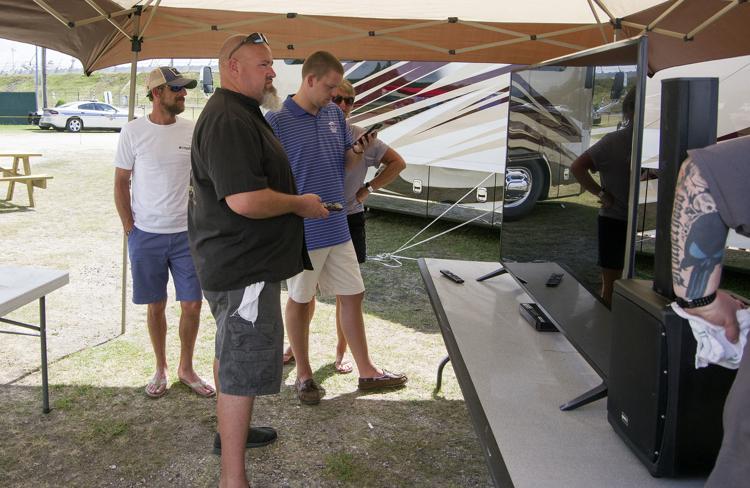 About that time Buchanan and Bellamy got the race on the television and cars started to take laps on the track across the street.
It was a COVID-19 race weekend in Darlington.