FLORENCE, S.C. – Loren Graham was left speechless at the end of ceremony celebrating National Nurses Week at MUSC Health Florence Medical Center.
Graham was named MUSC Health Florence's 2019 Nurse of the Year. She is a registered nurse in the intensive care unit of the hospital.
Intensive care units serve people with severe or life-threatening injuries.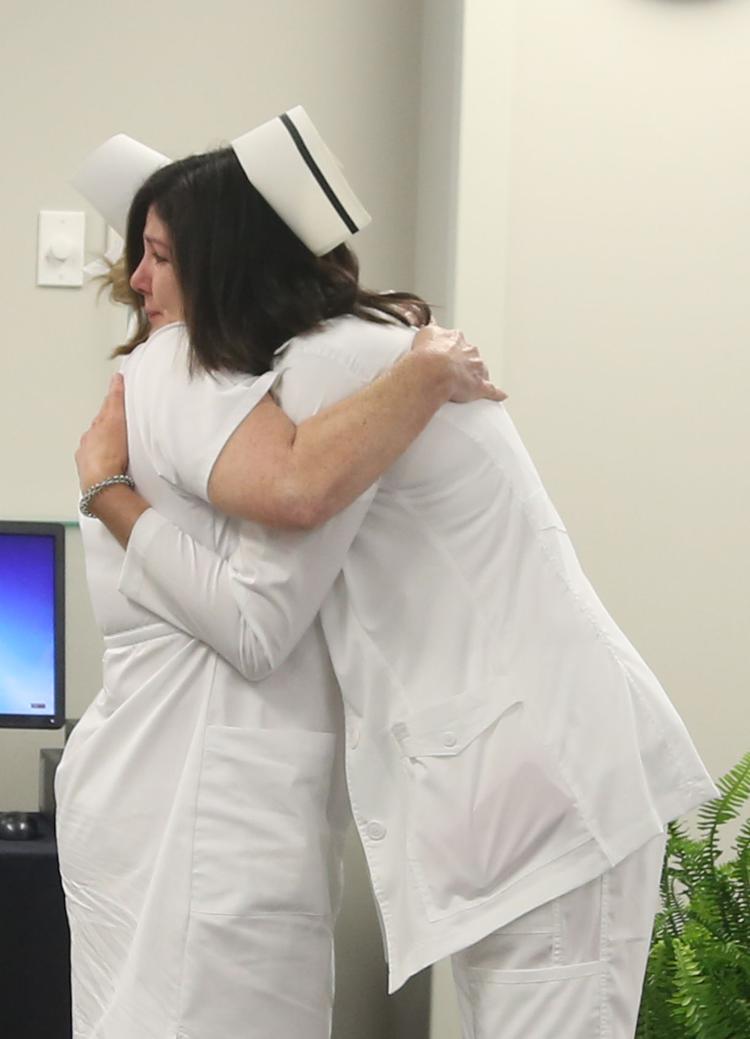 Graham thanked MUSC Health Florence for the honor as she accepted congratulatory hugs from co-workers.
"I hope my family will never need to use the ICU, but if they do I want this trusted nurse to be one of my loved one's nurses," said chief medical officer Rami Zebian.
Other nurses nominated for the nurse of the year award were Jackie Alexander, Hazel Asis, Barbara "B.J." Butler, Victoria Conyers, Octavia Crummy, Tyra Evans, Mahanee Sermon, and Kim Szogi.
MUSC Health Florence also recognized its first DAISY Award winner at the ceremony.
The DAISY (Diseases Attacking the Immune SYstem) Award is an international recognition program that honors and celebrates the skillful, compassionate care nurses provide every day. The DAISY Foundation was established by the family of J. Patrick Barnes after he died from complications of the auto-immune disease ITP in 1999. During his hospitalization, the famiy deeply appreciated the care and compassion shown to Patrick and his entire family. When he died, the family felt compelled to say "thank you" to nurses in a very public way.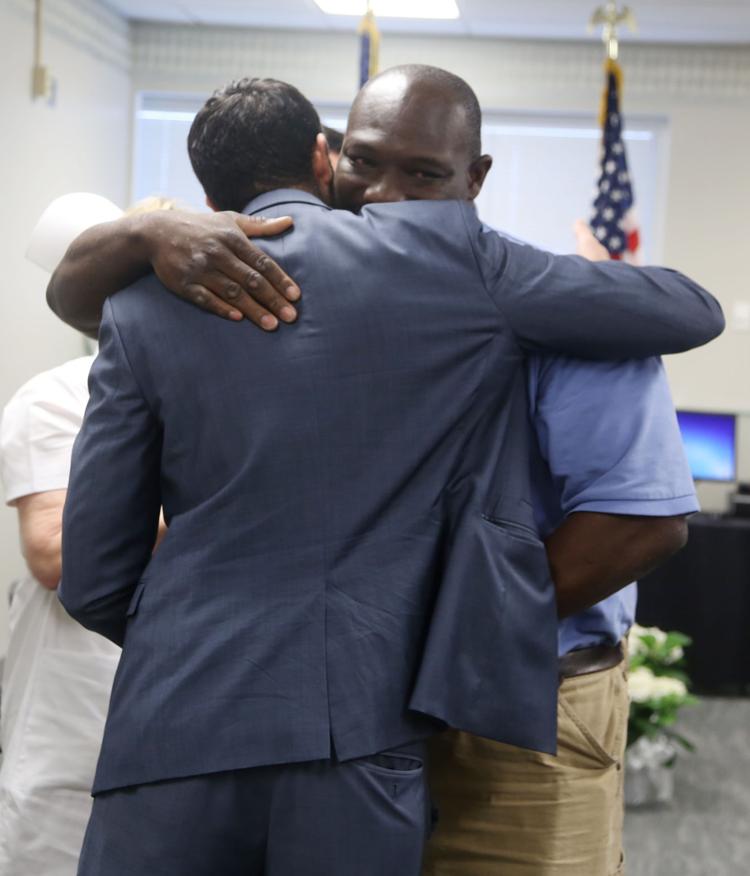 Sharon Lee, a registered nurse from the cardiovascular intensive critical care unit, was the first Daisy award winner.
Other nominees were Tim Blackmon, Skyler Kidwell, Mary Ann Loughheed, Jas McPherson, and Rene Story.
Other winners from Wednesday included Physician Friend of Nursing winner, Dr. Mark Pack, Nursing Leadership Champion Keycharm Cooper, and Nursing Support Champion Lela Gregg.
The 2019 Palmetto Gold recipients from MUSC Health Florence, Conyers, Cheryl Dorriety, Michelle Isgett, Jenny Johnson, Michelle McCray, and Michelle Thompson, were also recognized at the ceremony.
The Palmetto Gold award, established in 2000, honors the top 100 nurses in South Carolina.
Florence Mayor Stephen J. Wukela read a proclamation from the city proclaiming May 6-12 as National Nurses Week in the city.
National Nurses Week is built around International Nurses Day, May 12. May 12 is the birthday of Florence Nightingale.
MUSC Health Florence Medical Center was formerly known as Carolinas Hospital System. It was sold to the Medical University of South Carolina last fall.